Stop Outsourcing Your Sales & Marketing to Gatekeepers Like Google (Thinks Out Loud Episode 257)
Podcast: Play in new window | Download
Subscribe: RSS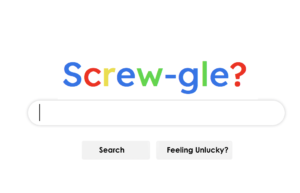 Looking to drive results for your business? Click here to learn more.
---
Stop Outsourcing Your Sales & Marketing to Gatekeepers Like Google (Thinks Out Loud Episode 257) – Headlines and Show Notes
Google, Facebook, Amazon, and others are starting to face a fair bit of scrutiny over whether they have too much power in the lives of consumers and companies. That's probably for the best. But, regardless of how the various investigations unfold, it's worth asking whether you could do more to ensure Google is good for your business too. And the single biggest way to do that is to stop outsourcing your sales & marketing to Google – and to every other gatekeeper too.
How can you do that? Well, the latest episode of Thinks Out Loud takes a look at the actions taken by gatekeepers over the last couple of years and how you can use these technology giants to help, not harm, your company's sales and marketing.
Want to learn more? Here are the show notes for you:
Relevant Links:
Subscribe to Thinks Out Loud
Contact information for the podcast: podcast@timpeter.com
Past Insights from Tim Peter Thinks
You might also want to check out these slides I had the pleasure of presenting recently about the key trends shaping marketing in the next year. Here are the slides for your reference:
Technical Details for Thinks Out Loud
Recorded using a Heil PR-40 Dynamic Studio Recording Mic
and a Focusrite Scarlett 4i4 (3rd Gen) USB Audio Interface
into Logic Pro X
for the Mac.
Running time: 17m 15s
You can subscribe to Thinks Out Loud in iTunes, the Google Play Store, via our dedicated podcast RSS feed (or sign up for our free newsletter). You can also download/listen to the podcast here on Thinks using the player at the top of this page.
Stop Outsourcing Your Sales & Marketing to Gatekeepers Like Google — Notes
Lots of backlash against Google, Facebook, and other large tech companies. Possible suits brought by the attorneys general of roughly half the states. GDPR, etc. I've talked about this a lot lately, talking about gatekeepers and the death of organic traffic, mentioning that Google is the beast that scares your industry's 800-lb. gorilla and asking whether Google is your enemy.
But this backlash exists for a reason. And the reason is we've ceded too much control, too much power, to too few players. Too many companies have outsourced their sales and marketing to Google via SEO and/or paid search and now are surprised that Google are increasing the costs. Or they've relied on Amazon for the bulk of their sales and are shocked that Amazon now expects a bigger cut. Or put all their hotel inventory on Expedia, then are hurt when Expedia's changes to payments and placement hurt their business.
Notice, the same pattern exists in every case. Why are we surprised by things that always happen?
Yes, gatekeepers gonna gate. That's a fact. But the problem isn't that Google exists. Or Facebook. Or Amazon. Or Expedia. Or Ebay. The problem is that companies have looked to these giants as their primary source of business.
Approach them the way a male black widow spider approaches a female black widow spider. Yes, you're looking for some benefits. But you need to think closely about the potential downsides.
Don't outsource your sales and marketing to any one company who also sells directly to customers.
And in digital, remember that the distinction between advertising and sales is literally just one more click. If I put a paid search ad on Google and the customer clicks to my business, we call that advertising. If I place an add-to-cart button on my site, that's e-commerce (or sales). If Google swaps the ad for the button and charges on the sale, is that advertising or sales? The point is, it doesn't matter. Because of digital, the worlds of media and commerce have merged. That's part of what I mean when I say "It's all e-commerce." Digital breaks down the barriers between products and services and advertising and sales.
But we can take lessons from each and apply them across the board.
In advertising, we've long made a distinction between paid, earned and owned media
Which one is Google? Paid and earned, right?
Which one is Amazon? Paid. Period.
Which one is Expedia? Paid. Period.
Which one is Facebook? Paid and earned.
Which one is YouTube? Earned and paid.
Which one is your website? Owned.
I like to refer to "leased" media. Yes, you can create a page on Facebook or Instagram or YouTube for your business. But think of it like an apartment you rent, not a home you own. Yes, you control the content you get to post, just like you can choose the art you can hang on the walls in your apartment. But remember who owns the walls. And the door. And the keys to that door.
Why is Automattic buying Tumblr a good thing? Because Google didn't buy them. Because Amazon didn't buy them. Because Facebook didn't buy them. FB would have been truly terrible, btw.
Use them to reach people you can't reach on your own in a cost-effective manner.
Understand they can raise their prices at any time
Use a variety of sources to drive traffic and business to channels you own (i.e., your website).
Continue to look for other sources that can drive traffic and business to channels you own.

Some may be paid
Some may be earned

But continually think "Hub and spoke"

The alternative is "they might choke (you)"