The 2013 Marketing and E-commerce All-Stars: The 9 Best E-commerce and Online Marketing Blogs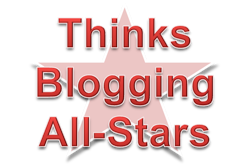 Well, it's that time of year again. As I'd mentioned yesterday, blogging remains an invaluable tool for business to attract customers and grow your business. Happily, a number of bloggers can help you learn how they've accomplished those feats, so you can too. So, for the third year running (and fourth overall), I give you the 2013 Marketing and E-commerce All-Star Bloggers:
Future of Business & Communications (Gerd Leonhard). Leading off, we've got Gerd Leonhard, who calls himself FuturistGerd. His Future of Business & Communications blog offers countless insights into where technology, your customers, and, ultimately, your business is going. Well worth the read every day.
Biznology Blog (Mike Moran, Editor). As I mentioned last year, Biznology is an All-Star team in its own right, featuring 18 bloggers focused on search and social and their influence on marketing, PR, and the enterprise. Full disclosure, I'm one of those 18 and am honored to be one. Happily, the other 17 do more than enough to overcome that and take home the honor. Required reading for marketers.
Get Elastic Ecommerce Blog (Linda Bustos, Editor). Another holdover from last year, Get Elastic leads the way for e-commerce news and insights. Linda Bustos and her team do an amazing job of highlighting important trends in e-commerce and digital marketing to help you put those trends to work for your business.
Six Pixels of Separation (Mitch Joel). I don't know what to say about Mitch Joel. So I'll let Marketing Magazine say it instead: "[the] Rock Star of Digital Marketing… one of North America's leading digital visionaries." So, yeah. There's that. Mitch made the list last year and remains one of the most valuable players for me. Thought-provoking, inspiring, and all-around outstanding.
Seth's Blog (Seth Godin). Another brilliant marketer, Seth has inspired me for years. Even better, I met him at a Google event last year (see that handsome shot below), and, as it turns out, he's not just smart, funny, and insightful; he's a hell of a nice guy too.
Inbound Marketing Community (Community edited, founded by Rand Fishkin and Dharmesh Shah). From the creative minds leading HubSpot and Moz.com, Inbound.org aggregates the best inbound marketing insights from around the web every single day. An invaluable resource to marketers, it's worth your time, every time.
Jeff Bullas's Blog (Jeff Bullas). Forbes, Huffington Post, AdAge and many others consider Jeff among the brightest minds in social media marketing. I quite agree. This author of "Blogging the Smart Way – How to Create and Market a Killer Blog with Social Media" offers loads of useful information about the social web and how to make it work for your business.
Duct Tape Marketing Blog (John Jantsch). I think my man-crush on John Jantsch is pretty well established by now. Read his blog regularly and you'll understand why. John talks about marketing small businesses with a real focus on the bottom line. And that focus is something we all can benefit from.
Tumblr (social media tool). OK, this may seem like a cop-out, but if you're not paying attention to Tumblr, you really ought to be. Seriously. There are so many good people to follow on Tumblr (among them, Gerd Leonhard, Search Engine Land, IBM Social Biz and others), it's like your own private Interweb. Particularly since the death of Google Reader, Tumblr has become one of my go-to resources for news and information.
Well, Big Thinkers, there are your 2013 Marketing and E-commerce All-Star Bloggers. (Not, of course, that I don't want to put in a plug for my very own Tim Peter Thinks, too). Check 'em out (as well as the 2009, 2011, and 2012 lists), apply the lessons, and watch your game—and your business—improve.
Interested in learning more about e-commerce and digital marketing? Register to receive a free copy of my new special report, "Digital Hotel Marketing in a Multiscreen World," produced in conjunction with Vizergy, here. While it's targeted to the hospitality industry specifically, most of the lessons apply across verticals. And, if that's not enough, you might also enjoy some of our past coverage of strategy, digital marketing, and e-commerce, including: