Vacation's All I Ever Wanted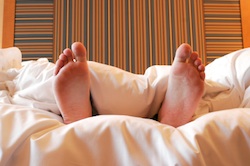 I don't know about you all, but this tends to be a very quiet week around here at Thinks Central. And, so, as I tend to do, I'm taking a week's vacation to enjoy the last days of summer. While I may blog if something really big happens (like last week's Expedia/Travelocity deal or Steve Ballmer's retirement), feel free to take a look at some of our past coverage of the social, local, mobile web and what it means for your business, including:
And, of course, if you're interested in learning more about the future of marketing on the social, local, mobile web, register to receive a special report I've produced in conjunction with hotel marketing firm Vizergy, "Digital Hotel Marketing in a Multiscreen World." While it's targeted specifically at hotel and resort marketers, the lessons apply to just about any business. You can get your free copy of the report here.
See you next week!