Warning: OTA's Want to Own Your Guest Every Step of the Way (Travel Tuesday)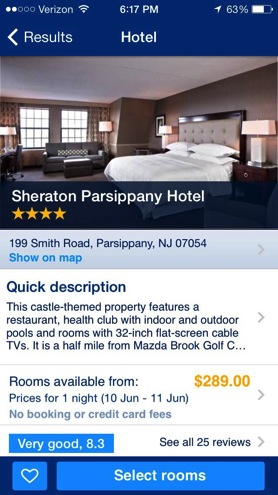 Skift recently highlighted a speech by Priceline and Booking.com CEO Darren Huston that every hotel marketer ought to hear. The key quote:
"…in the longer term [mobile] is increasing our value to the customer that would be very difficult for an independent hotel to do."
What does Huston mean? Check this out:
"Much more importantly than a source of transactions, mobile is a chance to plumb the end-to-end user experience… Say you are looking for an accommodation on an iPad but then you book on a PC. But, then you show up at the hotel with your iPhone. All of that is plumbed to an account [a Booking.com user profile]."
In other words, Booking.com (and its parent, Priceline), expects to know everything about a guest's reservations and stay behavior.
"It has also increased the value proposition and the exchange we have with the customer."
Huston went on to highlight his vision of the overall guest experience:
"If you show up at the train station in Brussels, you pull up your electronic booking, you punch the map. It says here's how you walk to your hotel, or do you want to drive or do you want to take public transit?

"Once you get to the hotel, now there are new features that automatically connect you to the Wi-Fi and allow you in your room to get concierge service."
Which brings us right back to where we started:
"So I think of mobile in the short term as a positive to drive some bookings, but really in the longer term it is increasing our value to the customer that would be very difficult for an independent hotel to do."
It's not just Huston. Expedia's digital leaders said much the same thing recently. Many hotels are responding, as evidenced by Accor's deputy CEO's comments.
In either case, mobile will affect your guests' on-property experience — whether you provide that experience or not. It will be the glue that binds guests to a particular business — or to a particular booking channel. In fact, mobile now represents the "mortar" in "bricks and mortar" guest experiences. In fact, Priceline just bought buuteeq to get even deeper into the hotel experience game. Now "independent hotels" won't have to do it. Instead, Priceline and Booking.com will be happy to do it for them.
The key for you going forward is whether you'll provide a digital and mobile experience that binds guests to you, to your hotel, to your brand. Or whether OTA's and meta-mediaries such as Apple, Google, Facebook and others beat you to it.
If you're interested in learning even more about the future of e-commerce and marketing via the social, local, mobile web? Register to receive a special report I've produced in conjunction with hotel marketing firm Vizergy, "Digital Hotel Marketing in a Multiscreen World." While it's targeted specifically at hotel and resort marketers, the lessons apply to just about any business. You can get your free copy of the report here.
And, if you're curious about other trends shaping travel marketing, take a look at my recent presentation, called, aptly enough, "Digital Marketing Directions – Exploit the Trends that Shape Travel Marketing":
Finally, you might also enjoy some of our past coverage of the social, local, mobile web and what it means for your business, including: