What Watson, Xbox, and Google Are Telling You Right Now (Travel Tuesday)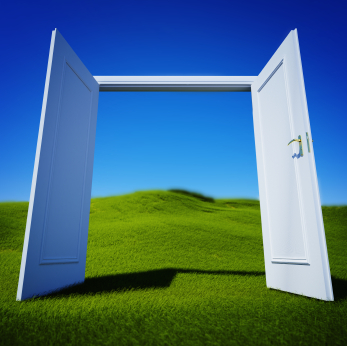 Just a quick follow up on my Travel Tuesday post from a couple of weeks ago (and last week's podcast and the talk I gave before that and… well, you get the idea). There have been some fascinating news items that effect travel marketers (as well as lots of other businesses too) over the last few days.
Item the first: IBM announced its Watson supercomputer, potentially paired with a tool like Siri for voice recognition, will begin handling some customer service operations for its customers. So, this formerly gazillion-dollar, cancer diagnosing, game show-winning, human butt-kicking contraption is making a move into the call center (inevitable, really, when you consider Moore's Law). Um… wow. Now, hang on to that piece of news for a moment while we explore…
Item the second: Microsoft introduced its Xbox One today, the follow-up to its enormously successful Xbox 360. Huffington Post highlights this:
"Saying "Xbox on" will see the system recognizing a users voice and instantly logging them into their gaming profile. Using voice commands, the user can then flip between Xbox's applications or dashboard and live television without having to switch inputs.

In the demo showcased by Don Mattrick, Microsoft's president of Interactive Entertainment Business, the speed at which the console was able to make these changes was met with audible gasps from the audience. Commands such as "what's on HBO?" or "watch CBS" changed channels or brought up guides."
Item the third: Google introduced its "OK Google" application at their Google I/O developer conference last week. Like Siri-enabled Watson and Xbox One, it's Google, but voice-powered.
So, here's where it gets interesting if you're a hotel marketer: Imagine your customer driving his family to Disney for summer vacation, leaving New York early in the day. Now imagine 8 hours later, the kids are getting restless and the parents want to find a place to stay somewhere near, say, Nashville, NC. They've got a voice-responsive mobile computer sitting in their center console and the power of Google, or Bing, or Watson on the other end of the line to help them find a hotel that meets their needs and, when they're ready, book it.
This brings the drive market into play from a search and digital marketing perspective in ways it never has before (credit where due, my colleague Chicke Fitzgerald has been touting this day for a long time). But for a long time the tools simply weren't mature enough.
They are now.
So, the question for hotel marketers (and restaurants and retailers and anybody else who captures largely "drive-by" customers), is this: Are your digital marketing strategies and tactics ready to handle this new reality? Because this isn't some vague future. This is happening right now. And it's likely to bring as much change to the industry as the Web did over a decade ago.
If you're not sure about the answer, you can ask me. I'm happy to help.
You can also register to receive a free copy of my new special report, "Digital Hotel Marketing in a Multiscreen World," produced in conjunction with Vizergy, here. While it's targeted to the hospitality industry specifically, most of the lessons apply across verticals. And, if that's not enough, you might also enjoy some of our past coverage of the social, local, mobile web, including: