What You Can Learn from Apple's New Retail Honcho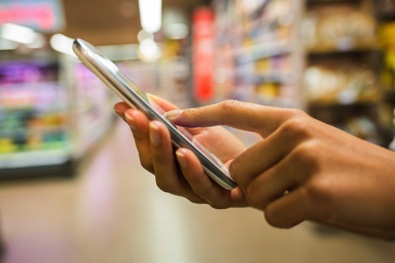 I've talked at length around here about how our AGFAM friends (Apple, Google, Facebook, Amazon, and Microsoft) shape commerce generally and e-commerce specifically. In fact, my recent "Digital Marketing Directions" talk (slides embedded below), looked at the evolution of e-commerce into an always-on, cross-channel world.
So, I noted with particular interest this write-up about Angela Ahrendts' plan for the future of Apple Retail. The key quote:
"Three weeks into her tenure at Apple, Ahrendts is already reshaping the retail executive team, visiting stores, and holding calls with store managers. Most importantly, she has outlined a three-part vision for the future of Apple retail: an emphasis on China, mobile payments, and completely revamping the end-to-end Apple Store sales experience."
It seems Apple also sees a world of more connected commerce, integrating online and offline, payments and profiles, to create a holistic view of the customer. You can bet I'll be watching closely. And I'd suggest you do the same.
Here are those slides I'd mentioned:
If you're interested in learning even more about the future of e-commerce and marketing via the social, local, mobile web? Register to receive a special report I've produced in conjunction with hotel marketing firm Vizergy, "Digital Hotel Marketing in a Multiscreen World." While it's targeted specifically at hotel and resort marketers, the lessons apply to just about any business. You can get your free copy of the report here.
Finally, you might also enjoy some of our past coverage of the social, local, mobile web and what it means for your business, including: