Do You Make This Digital Marketing Mistake? (Travel Tuesday)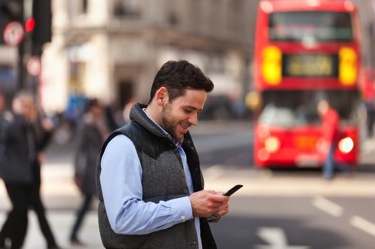 With all travel marketers have on their plates each day, it's understandable that so many continue to make a critical mistake in their digital marketing.
What's the mistake?
Ignoring mobile.
I know, you've heard it before. Lots of times. But take a look at this data and see if I'm wrong.
Skift rounded up a metric crap-ton of mobile travel stats the other day, a list that demands your attention.
The most staggering numbers (amidst a sea of staggering numbers), was these datasets from HeBS:
Mobile hotel bookings: iPad outperformed all tablets & got 80% of tablet revenue & 87% of visitors in Q1 '14. HEBS, pic.twitter.com/REGQ4vKmFr

— Daily Travel Stats (@skiftstats) May 1, 2014

Yep. For all I talk about mobile's contribution to your bottom line, it's really only providing about 4.5% of bookings and 2.7% of revenue for many hotels (ignoring for a moment that that's likely as much an attribution problem as it is a "mobile problem").
But the numbers only tell part of the story. Check out the change in that data year-on-year:
Mobile hotel bookings: Year-over-year growth in mobile and tablet device categories is staggering. Source: HEBS. pic.twitter.com/gimwU3UgX3

— Daily Travel Stats (@skiftstats) May 1, 2014
Mobile bookings? Up 84%. Mobile revenue: Up 121%.
Impressive, no?
Yes. But even more important: Desktop bookings and revenue have declined year-on-year, down 4.5% and 3%, respectively.
Which is why I'm jumping up and down, ranting and raving and shouting and pointing to mobile at every turn. It's not just that it's growing fast. It's that your "traditional" (i.e., desktop) online business is going away. Slowly, maybe. But these things have a way of heating up fast once they get going. In other words, there are two types of travel businesses: those that depend on mobile today; and those that will.
Well, and I suppose a third type: Those that ignore mobile. But that's a mistake you can't afford to keep making for long.
If you're interested in learning even more about the future of e-commerce and marketing via the social, local, mobile web? Register to receive a special report I've produced in conjunction with hotel marketing firm Vizergy, "Digital Hotel Marketing in a Multiscreen World." While it's targeted specifically at hotel and resort marketers, the lessons apply to just about any business. You can get your free copy of the report here.
And, if you're curious about other trends shaping travel marketing, take a look at my recent presentation, called, aptly enough, "Digital Marketing Directions – Exploit the Trends that Shape Travel Marketing":
Finally, you might also enjoy some of our past coverage of the social, local, mobile web and what it means for your business, including: