Why Google Keeps Winning. And How You Can Win Too. (Thinks Out Loud Episode 263)
Podcast: Play in new window | Download
Subscribe: RSS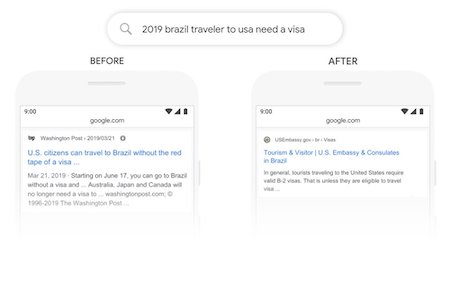 Google keeps wining in the marketplace. You see this everyday. If you're like most businesses, you rely on Google for 40% to 60% of your traffic or more. They're the beast that scares your industry's 800lb. gorilla. And they keep getting better… and bigger. But they also provide a clear example for how you can win in the cutthroat competitive digital environment you live in every day.
The latest episode of Thinks Out Loud looks at why Google keeps winning and the playbook they provide so that you can win too.
Want to learn more? Here are the show notes for you:
Relevant Links — Why Google Keeps Winning. And How You Can Win Too. (Thinks Out Loud Episode 263)
Subscribe to Thinks Out Loud
Contact information for the podcast: podcast@timpeter.com
Past Insights from Tim Peter Thinks
You might also want to check out these slides I had the pleasure of presenting recently about the key trends shaping marketing in the next year. Here are the slides for your reference:
Technical Details for Thinks Out Loud
Recorded using a Heil PR-40 Dynamic Studio Recording Mic
and a Focusrite Scarlett 4i4 (3rd Gen) USB Audio Interface
into Logic Pro X
for the Mac.
Running time: 14m 41s
You can subscribe to Thinks Out Loud in iTunes, the Google Play Store, via our dedicated podcast RSS feed (or sign up for our free newsletter). You can also download/listen to the podcast here on Thinks using the player at the top of this page.