Why Should You Care How Much Data Smartphone Users Consume?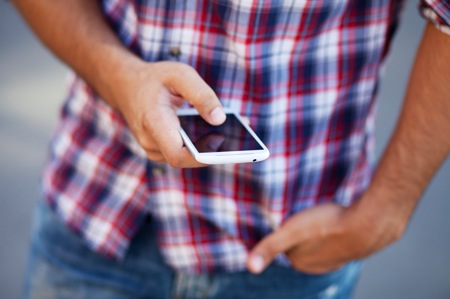 TechCruch highlights a new report showing smartphone users are consuming huge amounts of data. The key finding:
"iPhone 5s users demand 7x as much data as iPhone 3G users in developed markets… The report notes that in the developed market being analysed, smartphones now constitute the majority of "extreme devices", taking a 63% fraction [of data used] vs 40% in 2012?s study. While tablet device usage among this group has experienced the largest relative decline, dropping from 6% in 2012 to 2% in 2013. "
So, what does this mean to you?
A few things:
Customers increasingly use their smartphones on the go. This isn't news to any of you who read regularly. But, is does signal one way consumers are changing. As I talked about yesterday, customers now expect the Internet, everywhere. The decline in tablet usage (despite increasing sales for those devices), suggests that customers are using tablets to replace home computers (declining sales for PC's suggest the same), and using smartphones as their "on-the-go" device.
Customers expect information, no matter where they are. Again, not a new topic 'round here, but it highlights the need for your site to work well regardless of the device your customers use.
Expect mobile commerce to follow. This looks to me exactly like what we saw by in 1994-1999. First, customers started browsing and shopping on the web, then they started buying. Of course, customers won't buy on mobile if you make it too hard for them to do so.
Mobile isn't "next year." If anything, it was last year. But, happily, you're not too late to the party. At least not if you start now. Think about how your e-commerce strategy meets the needs of your customers, then get started on making mobile a part of that.
This presentation, "The Truth: How the Social, Local, Mobile Web Affects Sales Online and Offline," highlights how your customers are changing — and how you can keep up with those changes:
And, if you're interested in learning more about the future of e-commerce and marketing via the social, local, mobile web, register to receive a special report I've produced in conjunction with hotel marketing firm Vizergy, "Digital Hotel Marketing in a Multiscreen World." While it's targeted specifically at hotel and resort marketers, the lessons apply to just about any business. You can get your free copy of the report here.
You might also enjoy some of our past coverage of the social, local, mobile web and what it means for your business, including: