Wow! Digital Influenced $1.2 Trillion In-Store Last Year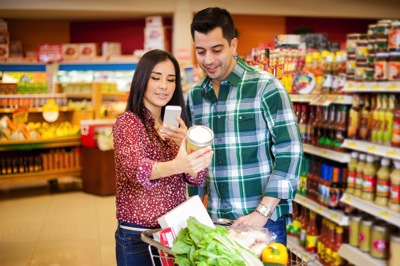 We've been talking a fair bit the last few days about how digital works. Supporting that idea, new research from L2 suggests that digital influenced over $1.2 trillion of in-store sales in 2014. As recapped in a Luxury Daily article on the study,
"Digital channels effect 50 percent of in-store sales, despite direct-to-consumer ecommerce only accounting for 4 percent of sales."
Another amazing finding states:
"Prior to interaction with a sales associate, 80 percent of United States consumers know what they want and how much they plan to spend."
Call me crazy, but I might suggest that it's all e-commerce now. Your customers have high expectations of how you can use digital and mobile to support their needs regardless of the channel they choose to buy through. Industry leaders are making serious moves in this space, whether it's The Gap integrating mobile in-store or Amazon launching its new Dash tool. But the fact remains, it's time to put digital to work for your business too.
Looking to learn still more about how your customers' changing behavior shapes e-commerce and marketing? Be sure an register to receive a special report I've produced in conjunction with hotel marketing firm Vizergy, "Digital Hotel Marketing in a Multiscreen World." While it's targeted specifically at hotel and resort marketers, the lessons apply to just about any business. You can get your free copy of the report here.
You can also check out these slides I had the pleasure of presenting recently about how to lead mobile-focused digital transformation within large organizations (a topic we've been talking about a fair bit lately). Here are the slides for your reference:
x
And, finally, you might want to take a look at some of our past coverage of the e-commerce, mobile commerce, and digital marketing overall, including: