What the 2019 Mary Meeker Internet Trends Report Means for Digital Marketers (Thinks Out Loud Episode 248)
Podcast: Play in new window | Download
Subscribe: RSS
Looking to drive results for your business? Click here to learn more.
---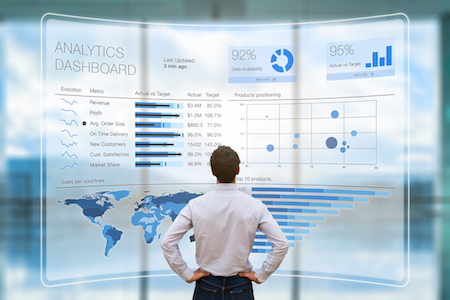 What the 2019 Mary Meeker Internet Trends Report Means for Digital Marketers (Thinks Out Loud Episode 248) – Headlines and Show Notes
So the 2019 edition of the Mary Meeker Internet Trends report is out. And, as ever, it's filled with a number of fascinating insights for investors interested in the internet economy. But what about marketers and business leaders? How can you use this data to improve your performance in the year ahead?
Fortunately, the latest episode of Thinks Out Loud offers our take on how you can put these trends to work for your brand and business too.
Want to learn more? Here are the show notes for you:
Relevant Links:
Subscribe to Thinks Out Loud
Contact information for the podcast: podcast@timpeter.com
Past Insights from Tim Peter Thinks
You might also want to check out these slides I had the pleasure of presenting recently about the key trends shaping marketing in the next year. Here are the slides for your reference:
Technical Details for Thinks Out Loud
Recorded using a Heil PR40 Dynamic Microphone through a Cloud Microphones CL-1 Cloudlifter Mic Activator and a Mackie Onyx Blackjack USB recording interface
into Logic Pro X
for the Mac.
Running time: 21m 00s
You can subscribe to Thinks Out Loud in iTunes [iTunes link], the Google Play Store, via our dedicated podcast RSS feed )(or sign up for our free newsletter). You can also download/listen to the podcast here on Thinks using the player at the top of this page.
What the 2019 Mary Meeker Internet Trends Report Means for Digital Marketers
Key Takeaways and Overall Internet Growth
Internet user growth slowing; more need to monetize traffic that folks are getting. Additionally, more consumers are concerned about overuse. Those are a couple of the reasons gatekeepers, who've been top of mind for me lately, have been tightening the screws.
Internet user growth – that's number of users, not total usage – grew last year, but at a 6% rate, compared with 7% last year.

Actual digital media use per US adult grew by 7% last year

Those numbers are purely coincidental; don't let the two instances of 7% confuse you

And time spent on mobile will beat time watching TV this year for the first time ever

Though overall TV viewing still greater since mobile = second screen when folks are watching TV

Top platforms for use:

Facebook
YouTube (owned by Google)
WhatsApp (owned by FB)
WeChat
Instagram (owned by FB)
FB Messenger (owned by FB)

26% of adults in US online "almost constantly"

More importantly, those numbers have both grown over time and are larger among younger adults

In other words, adults under 40
And the burgeoning Gen Z category
With 36% to 39% online "almost constantly" (broken down 18-29 and 30-49)

Smartphone unit shipments actually fell last year, by about 4%
And internet penetration reached >50% of total world population
One of the reasons China's so important in this report is that China now represents 21% of all internet users

India at #2 w/ 12%
US at #3 w/ 8%

Internet companies' revenue growth has slowed

11% YOY growth vs. 13% YOY last year
Again, they need to keep growing to impress investors. This leads them to seek new forms of monetization
Interestingly, e-commerce growth, which continues at a healthy pace (12.4% YOY) is also slowing. But again, some of that may just be the long slog towards everyone using e-commerce.
Contrast with physical retail growth +2.0%
At some point, e-commerce will reach those (low) numbers; that's probably some time off though.
E-commerce now around 15% of total retail sales in the US.

That's not what's influenced by digital; it's simply a statement of raw numbers.
Advertising
Advertising has finally rationalized, with online spending roughly equivalent to time spent.
Interestingly, it looks like the amount of spend on radio is well below use. That might represent an opportunity for smart advertisers to find some bargains.
Internet ad revenue growth however, say it with me now, has also slowed.

While growth is a healthy 20%, that's down from 29% a year ago.
Google's ad revenue has grown ~150% in the last two years, Facebook's has almost doubled

But Amazon, Twitter, Snap, and Pinterest have seen their ad platforms grow almost 250% during the same period
Sure, that's off a much smaller base; still it's not nothing.

And increased use of programmatic platforms continues to drive down cost of advertising

That's good for advertisers as it holds down costs, but…
That's less revenue for platforms.
And it requires them to monetize those platforms even more heavily to drive continued growth

Meeker points out an interesting reality: "Customer acquisition cost can't exceed long-term value for very long."

"Effective + efficient marketing = One's own product + happy customers + recommendations."
Why does that sound familiar to me? Oh, right, because that's what I've been saying for the last, I dunno, ten years or so.
Meeker gives a few examples like Spotify, Zoom, Stitch Fix, Dropbox, Slack, SurveyMonkey, Amazon Prime, Twitch, etc. who use either "freemium" models or low-cost entry points to acquire customers, then use those customers as what I like to call, their "secret sales force"

Note this is both B2C ​and​ B2B.
The model holds in all cases
Data Growth and Privacy
Social media use decelerating

Only up 1% YOY vs. 6% a year ago

Also, fewer people say that the internet has been mostly good for them personally or for society than four years ago (down 2 and 6 points respectively )

That's not a huge amount
But it's also not nothing

Regulation coming
Consumer reviews play a role

Of course, they need to be valid reviews

Crowdsourced algorithmic bill of rights

Very interesting step
Curious to see which countries – if any – adopt it

Facebook's many tentacles reared its head in an interesting way late in the report

When asked which tech company people would be willing to share health data with:

60% said Google
53% said Amazon
51% said Microsoft
49% said Apple
and only 40% said Facebook
Big Picture
Social + Mobile + Visual + Data

Storytelling
Get customers to tell that story
Give them a great experience
Great storytellers know that you're supposed to "Show, don't tell"

When you create a campaign, you're telling
When your customers echo their experiences, you're showing