6 Key Content Marketing and Commerce Updates (Small Business E-commerce Link Digest – Friday, July 13, 2012)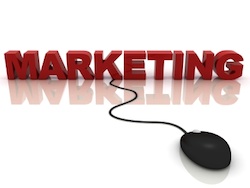 While you got a taste of some amazing insights from this year's Marketing and E-commerce All-Stars earlier this week, there's still so much more good stuff out there. So, without any further delay, here's the best of the blogging world this week:
Have a great weekend, Big Thinkers. We'll catch you back here next week!
---
Are you getting enough value out of your small business website? Want to make sure your business makes the most of the local, mobile, social web? thinks helps you understand how to grow your business via the web, every day. Get more than just news. Get understanding. Add thinks to your feed reader today.
And while you're at it, don't forget to follow Tim on Twitter.
Tim Peter & Associates helps companies from startups to the Fortune 500 use the web to reach more customers, more effectively every day. Take a look and see how we can help you.
Technorati Tags: content, content marketing, content strategy, E-commerce, e-commerce, E-commerce strategy, ecommerce, marketing, marketing best practices, social, social commerce, social marketing, social media, social strategy