6 Key Hotel E-commerce Tips: A Cheat Sheet to Drive Direct Business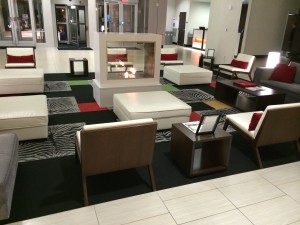 We're halfway through 2015—one of the best years on record in many ways—and still many hotel owners, operators, and marketers ask me: "How can I reduce my dependency on OTA's and drive more direct bookings?" While it takes a little bit of effort, the process is actually well understood. In fact, you can take a page the most OTA's playbook and apply those lessons to your own direct presence. I've rounded-up this cheat sheet of 6 hotel e-commerce tips that can help you shift share away from OTA's and drive more direct business for your hotel:
1. Create compelling content.
Your guests really only have two questions when deciding where to stay:
"Is your hotel the right choice for this stay?" and,
"Why should I book through you?"
Your web content exists to help guests answer their questions and to drive them towards a booking decision. It ought to be your best salesperson. Update your website content regularly to address common—or not so common—guest questions.
Talk to your front-desk staff and your concierges to see what questions they hear from guests, then update your website and your social media presence to include that information. And always ensure that your content contains a call-to-action that encourages guests to learn more, dive deeper, or, best of all, book their stay.
2. Update your images
Now, not all content is created equal. Images not only answer your guests' questions, but also help them envision exactly how much they'll enjoy their stay. There's a dead-simple reason sites like TripAdvisor, Booking.com, and Google are investing so much energy and effort in creating and curating images these days: They drive bookings. As RockCheetah founder Robert Cole noted in a recent Leonardo ebook, "A product manager for a prominent OTA told me… the one universal truth is 'pretty pictures sell hotels.' [Emphasis mine]"
Hotels I work with frequently see fantastic results when they update their websites to include larger, bolder, more engaging imagery. The rise of sites like Instagram and Pinterest, as well as the so-called "Retina-quality" displays on laptops, tablets, and mobile phones highlights how much emphasis your guests place on visual information—and underscores the critical role images play in helping your guests choose to book with you.
3. Don't wait: Use urgency in your copy
Check out your hotel's listing on most major OTA's and you'll find your screen flooded with messages like: "2 left at this price," "Most popular! 10 people booked in the last 48 hours!", "We'll probably sell out of rooms at this hotel on our site in the next 2 days" plus display tactics like strikethrough pricing. These represent valuable tools for encouraging guests to get off the fence and actually book their stay. Now.
A luxury resort might choose a softer approach, such as "Only 2 rooms remaining for these dates," while a city center destination with distressed inventory might put more focus on the discount for a given day, but the principle remains the same. There's a reason you see this tactic everywhere: It works.
4. Put your database to work
Many hotel owners and operators have seen rising costs of guest acquisition over the last several years. But few more effective ways exist to combat those rising costs than reaching—and recapturing—your own past guests. As I've mentioned before, data provides you excellent insights into guest behavior and offers you a strong firewall against the big OTA's—after all, stay data helps you understand your guests' needs more fully than just booking information might.
Email also remains an effective and inexpensive way to attract and retain guests. Consider promoting value-adds to in your pre-arrival emails to increase revenue or sending special offers to your best guests during distressed periods to improve occupancy.
5. Improve your support for mobile browsing and booking
Mobile's kind of a big deal now. Maybe you've heard. But, for most guests, booking on mobile remains a royal pain in the… well, let's just say it remains challenging. OTA's have invested heavily in usability testing and native apps to improve the situation for many guests. You may not have that same option—and you certainly don't have the same budget. But that doesn't matter. Instead, work with your website and booking engine partners to improve your guests' mobile experience. Review your content on mobile phones and tablets to ensure readability and ease of use. And be sure your phone number appears prominently on each page for guests who'd rather call you than wade through a difficult user experience. Focus on making it easy for guests to research and book your hotel on mobile and then don't be surprised when they do just that.
6. Test and learn. And test and learn. And test and learn…
One of the main reasons OTA's have so successfully captured the hearts and minds of travel bookers is their deep commitment to testing. The major travel intermediaries don't just make changes and pray for the best. They measure each change to see whether it outperforms current efforts, then repeat the process again and again to continually improve on positive results.
Multiple tools exist that allow you to conduct A/B tests easily and inexpensively. Even simple changes, such as alternate headlines, offers, images, or calls-to-action can produce outstanding results. I've seen cases where marketers using a coordinated testing process made modest changes every month or two that delivered huge improvement in their hotel's top and bottom lines. The tools and the process are already out there. You just need to put them to work.
Conclusion
Driving direct bookings isn't a one-time event; it's an ongoing process. You must continually work to improve your copy and images, create a sense of urgency among guests, use your data to provide targeted messages to guest segments, ensure those guests can browse and book your hotel regardless of screen, test your assumptions and build on the results of those tests. Yes, it may seem like a lot. But the alternative is to continue paying more than you should for guests whose loyalty lies with a particular booking channel—or worse, a guest who books solely on price and displays no loyalty at all.
You can compete in this world. Implementing each of these six actions requires only modest investments in time, effort, and a willingness to learn, at least to get started. But getting started is the key. If you're still struggling to gain more direct business, waiting is your worst enemy. OTA's and competitive hotel marketers alike are putting these plans into place—and they're enjoying the benefits, right now. You've still got time to make 2015 a great year, a year of direct booking growth. And once you do, you'll set yourself up to achieve direct booking growth year after year, ensuring that 2015 won't be your last "best year ever."
---
If you're looking to learn even more about how changing guest behavior shapes hospitality marketing, e-commerce, and distribution, be sure an register to receive a special report I've produced in conjunction with hotel marketing firm Vizergy, "Digital Hotel Marketing in a Multiscreen World." While it's targeted specifically at hotel and resort marketers, the lessons apply to just about any business. You can get your free copy of the report here.
You might also want to take a moment to review the slides from my recent webinar, "Digital Marketing Directions 2015: Three Key Trends Driving Your Hotel Marketing Next Year" here:
Finally, you will definitely want to check out some of our past coverage of the mobile, local, social web and how to make it work for your business, including: