8 Amazing Mobile and Millennial Posts from the Past Week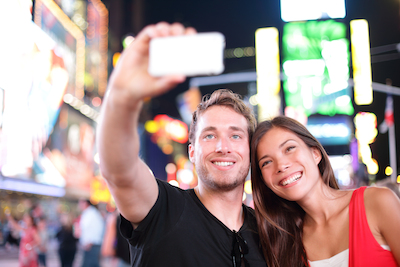 Hope you're having a great weekend, Big Thinkers and that you'll really love these 8 amazing mobile and Millennial posts from the past week. Enjoy:
The latest episode of Thinks Out Loud, looks at what it you can learn about customer behavior as an "International Traveler, Mobile Citizen."
Mobile Commerce Daily highlights a great OpenTable study (with a horrible headline), showing "46% of diners have never leveraged mobile payment options." Of course, what the study reveals is that 54% of all diners either have or are willing to. And that's the real headline. Backing up this view is another Mobile Commerce Daily article that reports, "Chipotle says mobile payments, not loyalty, will drive customer insights." No doubt.
Competing with the earlier Mobile Commerce Daily article, eMarketer says "Millennial Shoppers Still Aren't Mobile," which isn't exactly true. But read the whole article to see why.
Mobile Commerce Daily suggests "3 steps to build long-term customer relationships with mobile" that are well worth checking out.
While we're on the topic of mobile, we took a look at "What Microsoft Can—and Can't—Teach Us About Mobile."
GetElastic offers key insights on "Marketing to Millennial Moms" while another recent Thinks Out Loud episode asks "Are Millennials Really Any Different?"
Search Engine Land offers "7 Mobile Landing Page Tips You Can Implement Tomorrow!" And, clearly, they mean that!
And, finally, you'll want to review "The Top 15 Digital Marketing and E-commerce Posts of 2015 (So Far)" we recently rounded up for you.
If you like what you've seen here, why not check out other entries from our E-commerce Link Digest series, including these "8 Amazing E-Commerce Posts Winning this Week," these "9 Mind-Blowing Mobile and Social Commerce Posts," these 10 Damn-Good Digital Marketing Posts: E-commerce Link Digest , these "11 Exceptional E-commerce Entries For You to Enjoy," another "10 spectacular mobile marketing and e-commerce essays," and this set of "6 Major Stories About Millennials and Mobile Commerce."
And if you're looking to learn even more about how changing guest behavior shapes hospitality marketing, e-commerce, and distribution, be sure an register to receive a special report I've produced in conjunction with hotel marketing firm Vizergy, "Digital Hotel Marketing in a Multiscreen World." While it's targeted specifically at hotel and resort marketers, the lessons apply to just about any business. You can get your free copy of the report here.
You might also want to take a moment to review the slides from my recent webinar, "Digital Marketing Directions 2015: Three Key Trends Driving Your Hotel Marketing Next Year" here:
Finally, you will definitely want to check out some of our past coverage of the mobile, local, social web and how to make it work for your business, including: