6 Must-See Mobile Commerce Messages for You: E-commerce Link Digest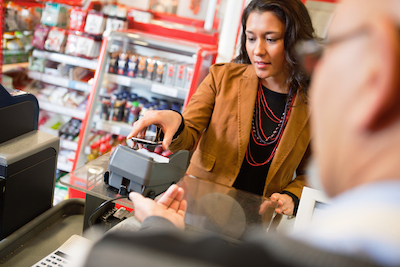 Crazy travel week this past week, Big Thinkers, with stops in New York, Chicago, and Cedar Rapids. I'm sure you've been busy too. And with the weekend rapidly approaching, how about we skip the setup and get right to the links? This time we've got 6 must-see mobile commerce messages for you. Enjoy:
Leading off, Mobile Commerce Daily suggests Apple Pay's in-app availability could be more important to adoption. I completely agree. The poor checkout experience in most mobile apps right now is a huge opportunity for the adoption of mobile payments and a huge drag on mobile commerce generally. I realize I have talked about this a ton, but here are a few past posts that suggest where we're going with mobile payments and why I'm so bullish on the topic:

And, for just one more example, Quartz has a great piece that explains why Starbucks could give Apple Pay a much needed boost. As a friend of mine likes to say, digital is like bamboo: It sleeps, it creeps, and it leaps. For the longest time, you barely see it happening. Then one day you turn around and say, "Where'd all this bamboo come from?" We're somewhere in-between "creeps" and "leaps" with mobile payments. You should soon expect to hear people asking "Where'd all this mobile payments activity come from?"

Marketing Charts lays out Millennials' top mobile apps, by share of time spent for you, with Facebook, Pandora, YouTube, and Instagram collecting the lion's share of the love. But be sure to check out the whole chart since, notably, "Other" actually has the highest usage (heavily weighted towards games, I suspect).
Want to know how big an impact mobile has had on our lives? Well, according to Petapixel, a Swiss TV station has replaced its cameras with iPhones and selfie sticks. So, yeah. Pretty big impact.
Here on Thinks, we asked "So, How Big is Mobile Commerce Exactly?" and came away with the answer: Big. One reason? The use of mobile in-store, which led to this recent podcast episode, "E-commerce vs. Store? It's not Either/Or." Be sure to check 'em both out.
In a related podcast, we asked, "Google, Apple or Facebook: Who'll Win the Mobile Web?" Again, you'll want to check out the whole thing because the answer has huge impacts on how you connect with your customers in the weeks, months, and years ahead.
Finally, we'll wrap up where we began, with a great Mobile Commerce Daily article that says phablets do not solve all mobile shopping pain points. As with mobile payments, this ultimately comes down to customer experience: Better experience equals better results. You can't just assume a larger screen will make it easier for customers to browse, shop, and buy from you; you also have to work to make it easier. Reduce the friction between your customers and their purchase decisions and, miracle among miracles, they might actually go ahead and buy.
If you're interested in learning more, make sure to check out these "8 Excellent Autumn E-commerce and Digital Marketing Posts," these "10 E-Commerce Trends Worth Watching," this set of "9 Digital Marketing Must-Reads for You This Weekend" and other entries from our E-commerce Link Digest series, plus these 7 Special E-Commerce and Digital Marketing Trending Topics: The Top Posts of September, 2015.
And if you want learn even more about how your customers' changing behavior shapes e-commerce and marketing, be sure and register to receive a special report I've produced in conjunction with hotel marketing firm Vizergy, "Digital Hotel Marketing in a Multiscreen World." While it's targeted specifically at hotel and resort marketers, the lessons apply to just about any business. You can get your free copy of the report here.
You can also check out these slides and video from my recent webinar, "Digital Marketing Directions: Three Key Trends Driving Your Marketing Next Year":
And, finally, you might want to take a look at some of our past coverage of the e-commerce, mobile commerce, and digital marketing overall, including: