7 Sensational Marketing and Distribution Insights: the Top Posts of February, 2016 (Travel Tuesday)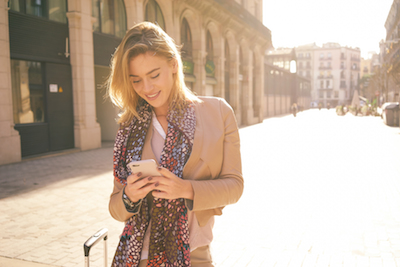 Happy Tuesday, Big Thinkers. Hope you're having a fantastic day, wherever you may be. Before we get any deeper into March, it seems like a good time to take a look at what your fellow readers thought were the very best travel marketing posts of the past month (we published the full e-commerce and digital strategy set yesterday). So, without further ado, take a look at these 7 sensational marketing and distribution insights: the top posts of February, 2016. Enjoy:
The top post among your fellow Big Thinkers this past month was this 2016 key marketing trends presentation — and it wasn't even close. Be sure to take a look for yourself to see what all the fuss was about.
These 5 fantastic posts featuring top travel marketing trends from the Hospitality Marketing Link Digest series (part of our weekly E-commerce Link Digest series) also had a really big month.
Another extremely popular post (and a personal favorite of mine) rounded-up 8 outstanding lessons from the 2016 HSMAI Digital Marketing Strategy Conference. A terrifically useful collection of travel marketing insights there that you won't want to miss.
Your fellow Big Thinkers also really appreciated these 7 sensational hotel marketing insights from the Hospitality Marketing Link Digest and you probably will too.
Want more link digest goodness to get you through your day? Then you'll want to check out these 5 super hospitality marketing posts for Super Bowl Sunday.
This look at leveraging your existing guests to drive direct reservations rocketed up this month's list and it's easy to see why.
And, finally, these 8 top-notch travel marketing posts from the past month: the top travel marketing posts of January, 2016 (plus December's too) seem like a great way to round out this month's round-up.
If you're looking to learn even more about how changing guest behavior shapes hospitality marketing, e-commerce, and distribution, be sure an register to receive a special report I've produced in conjunction with hotel marketing firm Vizergy, "Digital Hotel Marketing in a Multiscreen World." While it's targeted specifically at hotel and resort marketers, the lessons apply to just about any business. You can get your free copy of the report here.
You might also want to take a moment to review the slides from my recent seminar, "Digital Marketing Directions 2016: The Key Trends Driving Your Hotel Marketing Next Year" here:
And here are the slides from the "Maximizing Data to Put Personalization to Work for Your Property" presentation listed above for your review too:
Finally, you will definitely want to check out some of our past coverage of the mobile, local, social web and how to make it work for your hotel, including: