7+ Super E-commerce and Mobile Must-Reads to Enjoy Before the Big Game: E-commerce Link Digest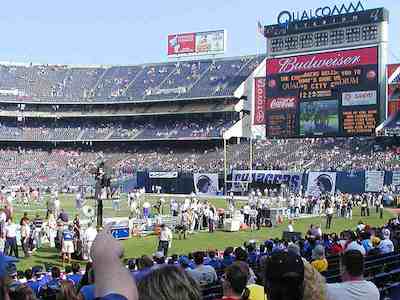 Well, Big Thinkers, it's Big Football Weekend™ here in the States, our unofficial national holiday when we take a moment to reflect on what we truly cherish… eating hot wings, drinking beer, and watching ridiculously large athletic men bash the bejeezus out of one another while chasing an (under-inflated) football around the field. All that—plus the best commercials of the year!
So, before you settle in to your Barcolounger to bask in the fun, take a few minutes to enjoy these 7+ super e-commerce and mobile must-reads. Then bring on the game!
Well, that ought to get you through until kickoff on Sunday. Hope you have a great weekend, and that your favorite team, whomever it might be, wins (For the record, I'm a Giants fan and have no horse in this race).
Like this list? Then make sure to check out this round-up of 7+ Marvelous Mobile E-commerce Posts: E-commerce Link Digest, these 7 Magical Mobile Marketing and E-commerce Picks, and the rest of our E-commerce Link Digest series. Plus don't miss the top posts of 2014 right here.
And, if you want to learn even more about how customers changing behavior shapes e-commerce and marketing, be sure an register to receive a special report I've produced in conjunction with hotel marketing firm Vizergy, "Digital Hotel Marketing in a Multiscreen World." While it's targeted specifically at hotel and resort marketers, the lessons apply to just about any business. You can get your free copy of the report here.
You can also check out these slides and video from my recent webinar, "Digital Marketing Directions: Three Key Trends Driving Your Marketing Next Year":
And, finally, you might want to take a look at some of our past coverage of the e-commerce, mobile commerce, and digital marketing overall, including: