What Apple, Google, and Facebook's Earnings Can Teach Us About Mobile Marketing and E-commerce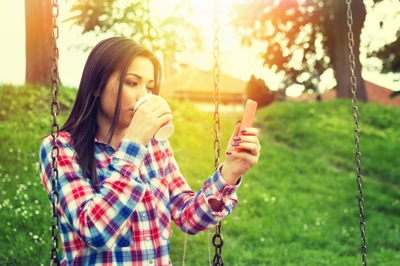 While I don't really cover any company's financial performance, we're in the heart of quarterly earnings season and those financial reports do offer a handy set of indicators of important trends in the world of marketing and e-commerce. Which is why I find the latest earnings statements so interesting. Consider the following:
Apple just posted the biggest quarterly profit in history. Not its history. But any company's history. Ever.
Then, Facebook shared "insane" Q4 mobile numbers and ad sales.
Meanwhile, Microsoft's latest earnings didn't "wow" anyone.
And later today, Google and Amazon will report their numbers, with analysts worrying whether either will produce the kinds of profits the market has come to expect.
What's interesting is what links those company's fates and fortunes. Now, I think all will do just fine in the longer term; but the short-term is being driven by a couple of key trends:
According to the reports, Apple made huge amounts of money selling its hotter-than-hot iPhones this past quarter. And Quartz says that Facebook's data collection ability to attribute mobile ads represents the "magic ingredient" for the company's revenue growth.
Meanwhile, Microsoft took a big hit thanks to declining sales of its desktop Windows product, while according to USA Today, Google's up against this:
"Atlantic Equities predicts that growth in Google's core search business will decelerate to 12 percent a year through 2016 from the high teens in the last few years. More consumer activity is taking place on smartphones, where search is less lucrative, and while Google is working hard to improve the mobile search experience and maintain its market share, investors are waiting to see results."
These major shifts in the marketplace explain the rash of somewhat diverse, yet related, headlines you're seeing right now from all the AGFAM players (Apple, Google, Facebook, Amazon, Microsoft), such as Apple Pay accounting for nearly 80% of Panera Bread's mobile transactions, Google letting customers in the UK send and request money right from Gmail, Google potentially buying Softcard to improve its Google Wallet product, Amazon shifting its mobile wallet strategy, Facebook offering "Facebook at Work" mobile app for enterprise customers, and Amazon introducing "WorkMail," an enterprise platform for email.
These companies all realize that mobile is changing the way customers connect and communicate. And that tying those communications together with commerce is the next logical step in the way customers browse, shop, and buy the things they need.
It's a simple fact that mobile drives purchases now. And mobile sits at the core of your customers' everyday lives. These big players are competing to be the one place—the one set of devices and tools—your customers interact with all day, every day. Mobile, social, search, email, messaging, work, payments, etc., all connected and providing deeper and deeper insights about customer behavior. No wonder it feels like we've gone back to the future here.
It's also a simple fact that these powerhouse companies wouldn't be falling all over themselves to compete across these few areas if they didn't indicate that mobile changes everything.
Mobile, data, and the AGFAM players. It's gonna be fun to watch for the next couple of years; someone please pass the popcorn.
And, while you're at it, make sure you've got the right mobile strategy so that you succeed no matter what happens to these big hitters or their quarterly financials.
If you want to learn even more about how customers changing behavior shapes e-commerce and marketing, be sure an register to receive a special report I've produced in conjunction with hotel marketing firm Vizergy, "Digital Hotel Marketing in a Multiscreen World." While it's targeted specifically at hotel and resort marketers, the lessons apply to just about any business. You can get your free copy of the report here.
You can also check out these slides and video from my recent webinar, "Digital Marketing Directions: Three Key Trends Driving Your Marketing Next Year":
And, finally, you might want to take a look at some of our past coverage of the e-commerce, mobile commerce, and digital marketing overall, including: