8 Excellent Digital Delights: The Top Posts of January, 2016 (With Bonus Insights)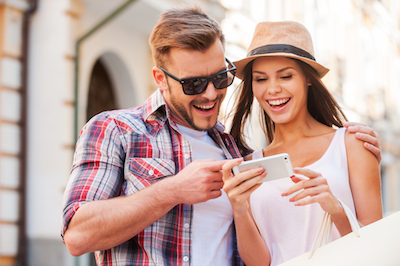 Welcome to February, Big Thinkers. And you know what that means: time to round up: the very best of the past months here on Thinks for the past month. So without further ado, I give you these 8 excellent digital delights: the top posts of January, 2016 (with bonus insights). Enjoy:
But, wait. We're not done yet. See, when I collect the top posts from the prior year each January, I usually skip providing a month-end recap for December. So, as a bonus for you here are…
The Top Posts from December, 2015… too
First, these "10 Must-Read Posts About Mobile Commerce and Content Marketing" from the E-commerce Link Digest series lead us off in style.
Next, this look at "Trends for 2016: Is Execution the New Innovation?" from our Thinks Out Loud podcast provides a nice complement to the list.
Another big trends post that proved popular among your friends here at Thinks was "2016's Top Trends: Make Room For Mobile Video."
Many folks seemed to enjoy this Thinks Out Loud episode that examined "Three Trends to Watch in 2016" in detail.
And, finally, we'll close with "A Big Round-Up of Marketing Posts Featuring 2016's Top Trends" from the E-commerce Link Digest series. Give it a look when you get a moment
And there you have it Big Thinkers. The top posts of January, 2016 (and bonus insights from December, 2015) to keep you tuned into what matters to your friends here at Thinks. Miss anything? Feel free to subscribe via email or RSS so you won't going forward.
And if you want learn even more about how your customers' changing behavior shapes e-commerce and marketing, be sure and register to receive a special report I've produced in conjunction with hotel marketing firm Vizergy, "Digital Hotel Marketing in a Multiscreen World." While it's targeted specifically at hotel and resort marketers, the lessons apply to just about any business. You can get your free copy of the report here.
You can also check out these slides and video from my recent webinar, "Digital Marketing Directions: Three Key Trends Driving Your Marketing Next Year":