Amazon Goes Grocery Shopping (Thinks Out Loud Episode 197)
Podcast: Play in new window | Download
Subscribe: RSS
Looking to drive results for your business? Click here to learn more.
---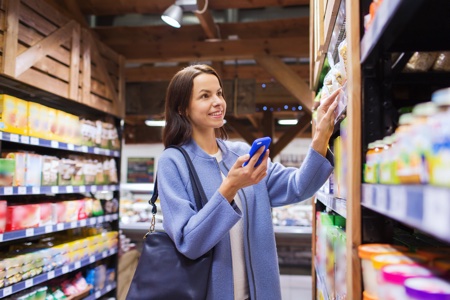 Amazon Goes Grocery Shopping (Thinks Out Loud Episode 197) – Headlines and Show Notes
Or, more succinctly, it's all e-commerce. What's amazing about this is how Amazon will bring data/discipline/direction to grocery #ecommerce https://t.co/d9RDr7lXOG

— Tim Peter (@tcpeter) June 16, 2017

Amazing. Especially as @modestproposal1 points out, they were acquired by Walmart today #ecommerce #trends #retail #strategy https://t.co/t0qZWrthsG

— Tim Peter (@tcpeter) June 16, 2017

The Amazon question. Can they get your groceries to you faster than you can get to the store to shop in an Uber /lyft world ? Yes

— Mark Cuban (@mcuban) June 16, 2017

As Bezos himself has said, "your margin is my opportunity." #ecommerce #trends #strategy https://t.co/U6x71Fae45

— Tim Peter (@tcpeter) June 16, 2017

This seems right to me. Plus, massive opportunity to reinvent total retail experience #ecommerce #trends #amazon #retail https://t.co/p3ZON62VbI

— Tim Peter (@tcpeter) June 16, 2017

As Mary Meeker pointed out, while retail as a whole is collapsing Amazon has been opening (and now buying) retail outlets. Who's winning?

— Tim Peter (@tcpeter) June 16, 2017

It is true that Jeff Bezos has almost no experience w/ physical grocery. Just like he had none w/ books, web hosting, newspapers or rockets.

— Dan Primack (@danprimack) June 16, 2017

Why Amazon bought Whole Foods: now owns high-end grocery segment, thousands of retail stores to roll out self-shopping tech, Prime overlap

— Erick Schonfeld (@erickschonfeld) June 16, 2017

Yep – what do you think the overlap is of WF stores to Prime Member density?

— Stephen I. (@StephenIbachQED) June 16, 2017

Amazon did not just buy Whole Foods grocery stores. It bought 431 upper-income, prime-location distribution nodes for everything it does.

— Dennis K. Berman (@dkberman) June 16, 2017
Subscribe to Thinks Out Loud
Contact information for the podcast: podcast@timpeter.com
Past Insights from Tim Peter Thinks
You might also want to check out these slides I had the pleasure of presenting recently about the key trends shaping marketing in the next year. Here are the slides for your reference:
Technical Details for Thinks Out Loud
Recorded using a Heil Sound PR 30 Large Diaphragm Multipurpose Dynamic Microphone
through a Cloud Microphones CL-1 Cloudlifter Mic Activator and a Mackie Onyx Blackjack USB recording interface
into Logic Express 9
for the Mac.
Running time: 14m 36s
You can subscribe to Thinks Out Loud in iTunes [iTunes link], the Google Play Store, via our dedicated podcast RSS feed )(or sign up for our free newsletter). You can also download/listen to the podcast here on Thinks using the player at the top of this page.