Is Amazon's $1 billion in mobile sales enough to convince you?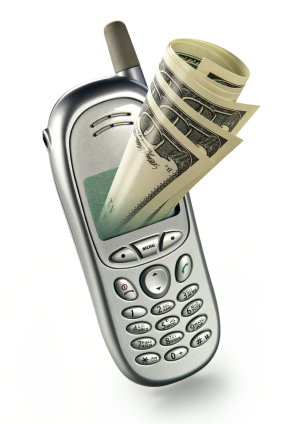 It's been a busy few weeks in the emerging world of mobile commerce (or, if you prefer, m-commerce). By far, the biggest news has to have been Amazon's announcement that it racked up $1 billion in mobile commerce sales in the last year. That's a billion, with a B (try to hear it with a Dr. Evil sneer).  Linda Bustos at GetElastic takes  a look at how they got there along with tips for how you can too. Though, since Linda is quick to point out that many of those sales were for virtual products such as Kindle e-books, maybe mobile's not that big a deal, right?
Um… no. (And, to be fair, I don't think that was Linda's point, either).
Mobile contributes more than just the sales we measure directly, with almost 10% of all of Google's searches coming from mobile devices. That would be about 1 billion (again, with a B) searches monthly. And roughly half of those searches are for mobile directory information, which, coupled with $90 million in mobile coupon redemptions in 2009, likely means that mobile is driving customers into businesses. Probably even yours.
Oh, and now that Verizon and ATT are looking to challenge Visa and MasterCard by testing mobile phones as payment devices, your customers can search, find, shop, save and pay directly from their phones. You can see why I'm so bullish on mobile, eh? And I'm not the only one, with almost three-quarters of US retail executives saying they have "…some type of mobile initiative in place."
Way back in 1997, the world perked up when Dell announced it was doing $1 million in sales online every day. I don't know about you, but it's beginning to feel a bit like 1997 all over again, isn't it?
---
Are you getting enough value out of your small business website? Want to make sure your business makes the most of the local, mobile, social web? thinks helps you understand how to grow your business via the web, every day. Get more than just news. Get understanding. Add thinks to your feed reader today.
And while you're at it, don't forget to follow Tim on Twitter.