Retailers lose 32% of shoppers to in-store mobile use. Or do they?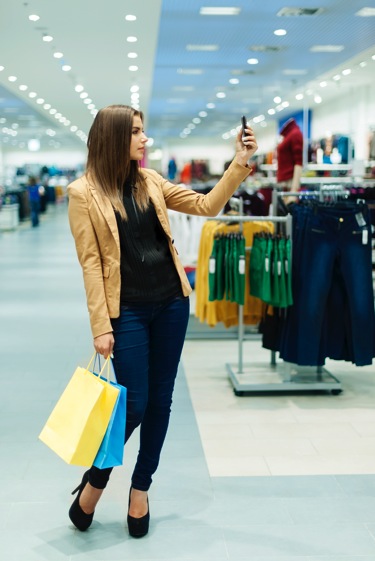 Interesting article over on Mobile Commerce Daily today, which outlines a study suggesting retailers lose 32% of shoppers to in-store mobile use. The key quote:
"Tradedoubler research reveals that when smartphones are used in-store for product research, consumer shopping habits sway by 61 percent."
Um… how to say this politely? I got it: Bullcrap.
Retailers don't lose 32% of shoppers because of mobile. That's simply untrue.
They lose 32% of shoppers because their customers found a product that better met their needs. Or found a retailer that addressed an outstanding concern. Or, yes, the customer found the product someplace else that saved them money.
In fact, the less sensational part of the study suggests the exact same thing:
"The research found that after viewing a product on mobile, 20 percent of people decide to buy elsewhere, 20 percent decide against purchase and 22 percent decide to buy online."
For the most part, customers don't care about you. They care about their needs. When you meet your customers needs, they'll buy from you. When you don't, they won't. Sure, mobile may be facilitating the process, but suggesting that, somehow, that process is mobile's fault is patently absurd.
Look at it this way: If your customers are bailing just because they found a better offering, were they really your customers in the first place? Or were they always looking for a better offering, but had fewer ways to find one?
I suspect it's the latter.
Customers choose strong brands — Apple, Google, Pepsi, Coke, Harley-Davidson, Fischer Travel, and countless others — because those brands tell an effective story that connects with their customers. Full stop.
I have an iPhone. I very much like my iPhone. Would I trade it for an Android phone, say the Galaxy S5? Nope. I would not. This, despite that fact that an Android phone is undoubtedly less expensive (at least upfront), and probably every bit as effective a smartphone.
Why wouldn't I switch? Because, for whatever reason, the iPhone is the right phone for me. Just like I prefer Diet Coke to Diet Pepsi (and, using "prefer" in that context is like saying "I prefer breathing oxygen to not breathing oxygen.")
Mobile may make it easier for your customers to learn you're not the right choice for them. The question is, what can you do to make sure you are the right choice?
On a related note, you may enjoy these slides from a recent speaking engagement "Elements of E-commerce: How Digital Storytelling Drives Revenue and Results". Check them out here:
And, if you're interested in learning even more about the future of e-commerce and marketing via the social, local, mobile web, register to receive a special report I've produced in conjunction with hotel marketing firm Vizergy, "Digital Hotel Marketing in a Multiscreen World." While it's targeted specifically at hotel and resort marketers, the lessons apply to just about any business. You can get your free copy of the report here.
Finally, you might also enjoy some of our past coverage of the social, local, mobile web and what it means for your business, including: