Search, Mobile, and Responsive Design: MediaShower Interviews Tim Peter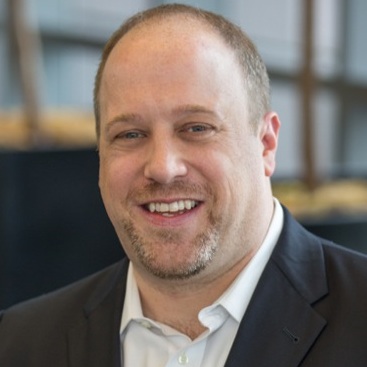 MediaShower recently interviewed our own Tim Peter about the growth of the mobile web, responsive design, and its overall impact on customer behavior. Here's an excerpt:
"Which do you prefer, a totally different mobile site or a responsive design?

Typically a responsive site will provide the most bang for the buck for most businesses. Yes, there are exceptions, but responsive sites generally rank better for SEO, as they tend to have more content and are updated more frequently, which Google tends to like. They're also usually easier to update since they're not managed separately. They also generally cost less in the longer term.

For instance, every time you update content on your main site, you'd typically need to update that separately on a standalone mobile site, increasing time-to-market and cost. On a responsive site, the content usually appears automatically once created. Finally, responsive sites can usually work, or be made to work, across multiple devices more easily.

You really need to think about how many content updates you tend to make in a given period, whether there's a specific goal for mobile users that's different from desktop users and when you plan your next overall redesign. In some cases, a standalone site might be a better option. But failing that, look towards a responsive site to give you the best return on your spend.

I don't know about you, maybe it's my age, but I don't like responsive sites; I'd rather look at the desktop version or a minimized version. What are you advising your clients to do with mobile?

I'd argue that's more a function of a poorly designed responsive site than of your age. A well-designed responsive site responds not simply to the device but more fully to the needs of the customer in a given context.

For example, a well-designed responsive site puts key information like your business's address, phone number or directions clearly visible at the top of the page where customers holding a phone in their hands might actually want to see them. The simple fact is that mobile is becoming the primary use case for customers, not a secondary one.

Think clearly about when and where your customers will access your site and what they'll want to know or do. A customer sitting on her couch at home holding a mobile phone has very different needs from one running through an airport or sitting in a parking lot, waiting to pick up her daughter from soccer practice. A truly well-designed responsive site will make it easy for each of those customers to accomplish her goals."
You can read the whole interview here.
If you'd like to learn more about these topics, check out this list of "8 Crucial Marketing and E-commerce Posts: The Top Posts from September" and "9 Must-Read Marketing and E-commerce Gems: The Top Posts from October."
And if you're interested in learning even more about how customers changing behavior shapes e-commerce and marketing, register to receive a special report I've produced in conjunction with hotel marketing firm Vizergy, "Digital Hotel Marketing in a Multiscreen World." While it's targeted specifically at hotel and resort marketers, the lessons apply to just about any business. You can get your free copy of the report here.
Plus, don't miss these slides and video from my recent webinar, "Digital Marketing Directions: Three Key Trends Driving Your Marketing Next Year":
Finally, you might also want to check out some of our past coverage of the mobile, local, social web and how to make it work for your business, including: