Social Media Integration: All Marketing is Social [Presentation]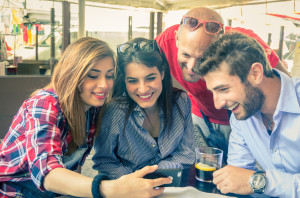 Developing an effective digital marketing strategy is critically important for businesses today. But, equally important, you've got to be able to execute that strategy, put it in practice, make it work. Lately, I've been doing more and more speaking engagements where the topic has focused not just on strategy but also on real-world examples and case studies that demonstrate how leading companies have put digital to work in their organizations (including many of my own clients' stories).
I shared the slides from my "Putting Digital to Work" talk the other day to provide insights into how many companies have succeeded in making digital work for their organizations. Today, I thought you might enjoy these slides from a talk I've just given called "Social Media Integration: All Marketing is Social," which looks at how you can build social into your overall customer experience. This isn't just about gaining friends and fans and followers; it's about listening to and learning from your customers, and making your marketing work most effectively by getting your customers to tell your brand story for you. In short, it's about results.
Here are the slides for your reference:
If you want to learn even more about how customers changing behavior shapes e-commerce and marketing, be sure an register to receive a special report I've produced in conjunction with hotel marketing firm Vizergy, "Digital Hotel Marketing in a Multiscreen World." While it's targeted specifically at hotel and resort marketers, the lessons apply to just about any business. You can get your free copy of the report here.
And, finally, you might want to take a look at some of our past coverage of the e-commerce, mobile commerce, and digital marketing overall, including: