Tim Peter Moderates HSMAI Webinar: "End of Summer Check-up"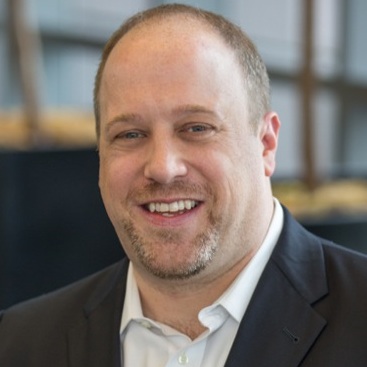 HSMAI has a new webinar out, "End of Summer Check-Up," that's moderated by our own Tim Peter and that looks at where we are so far in 2015, where we expect to be the rest of this year, and how to use that information to plan for 2016. Here's the official write-up:
"The season for digital marketing reflection is here! As an industry we reflect on the performance of YTD initiatives, look ahead to the big ideas and proven initiatives that will generate increased online revenue opportunities in the second half of 2015 and forecast and budget well for 2016. What did we do well in the first half of 2016? What should we be doing in the second half of the year to boost revenues? How and what should we budget for 2016?

Listen to this webinar event at your convenience to learn:

What were the most successful digital marketing formats and initiatives in the first half of 2015?
What are the tactical, immediate revenue-generating marketing initiatives you can utilize in the second half of 2015?
What are the important digital marketing and distribution factors that will impact the industry in 2016 and beyond you should be concerned about?
How to structure your 2016 digital marketing budget so that you can maximize revenues, better utilize your marketing dollars by increasing campaign effectiveness, and generate the highest returns possible from your property website and digital marketing initiatives.""
In the webinar, according to HSMAI:
"Emily Ditman, Manager, Digital Marketing at HeBS Digital, covered digital marketing trends and events so far in 2015, and discussed what the new developments mean to hoteliers. She also discussed budgeting for 2016. Nicole Ferrer, Corporate Director of Sales & Marketing at Triumph Hotels in New York City, presented the hotelier's perspective, and Victoria Fabiana, Agency Development Manager, Google, offered new travel consumer Path-to-Purchase research, new revenue-generating advertising initiatives, formats hoteliers can take advantage of, and the importance of video and YouTube in hotel marketing."
You can review the HSMAI webinar here. It's free for HSMAI members and $59 for non-members.
Tim, of course, has worked for over 20 years developing innovative e-commerce and internet marketing programs for hotels, restaurants, technology providers, and retailers. Prior to launching Tim Peter & Associates, a full-service e-commerce and internet marketing consulting firm in early 2011, he worked with the world's largest hotel franchisor and the world's premier independent luxury hotel representation firm to help hotels and resorts across diverse segments achieve billions of dollars in online revenue. He's also the author of the HSMAI white papers "Engaging Online Travel Shoppers Through Integrated Marketing" and "Best Practices for Hotel Website Analytics," both available here.
---
If you're looking to learn even more about how your guests' changing environment shapes hospitality marketing, e-commerce, and distribution, be sure an register to receive a special report I've produced in conjunction with hotel marketing firm Vizergy, "Digital Hotel Marketing in a Multiscreen World." While it's targeted specifically at hotel and resort marketers, the lessons apply to just about any business. You can get your free copy of the report here.
You might also want to take a moment to review the slides from my recent webinar, "Digital Marketing Directions 2015: Three Key Trends Driving Your Hotel Marketing Next Year" here:
Finally, you will definitely want to check out some of our past coverage of the mobile, local, social web and how to make it work for your business, including: