Travel Distribution is Getting Really Interesting (Travel Tuesday)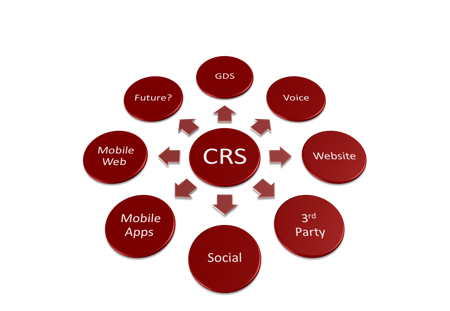 Travolution offers a great look at the relationship between online travel agencies (OTA's) and hotels, examining what hoteliers really think about OTAs. The key insight:
"…Richard Lewis, chief executive at Best Western, says it's not just the size of OTAs that is a concern, but their attitude.

'It's their selective willingness to work in real partnership with the hotel industry,' he says. 'After all, the room inventory is held by the supplier – the hotel – not the OTA. From a hotel industry perspective, without our rooms what would they have to sell?

'The question is 'why would a hotel pay a higher commission for a room sale than they have to?' Strong revenue and yield management is crucial.

'Another question is 'does a particular OTA add any real value to the transaction?' Yes, they send a room booking, but do they add any further value for the guest or the hotel?

'Indeed, they will claim that the guest or booker is their customer (for which they hold personal and booking data) not the customer of the hotel. Is that right?'

Clearly not. OTAs are one of the most expensive distribution channels, and need to be managed carefully." [Emphasis mine]
Lewis' remarks align pretty directly with the point of my look at how you can take control of your distribution strategy.
The questions around OTA's, brand direct business, and the intersection of the two will only continue to increase in importance in the coming months and years as hotel distribution—and travel distribution generally—expands, attracts new players, and consolidates. A recent article on VentureBeat highlighted long-time industry power Expedia's recent struggles noting,
"The primary factors are sluggishness in the European market and increased competition from younger rivals… To make matters worse, much of the online growth stems from consumers booking hotels and airlines directly rather than through online travel hubs like Expedia, Travelocity, and Priceline."
The number of "younger rivals" these established players face include "traditional" OTA's like Booking.com, but also mobile-savvy upstarts like Hipmunk, non-traditional intermediaries like AirBnB, and AGFAM metamediaries such as Facebook, Apple (with iTravel), and Google (such as Big G's recent Maps changes all but guaranteed to affect travel distribution in the near-to-mid term).
Hotel executives—and their revenue management, marketing, and distribution teams—need to recognize these marketplace shifts and develop a clear, coherent, and comprehensive distribution strategy to ensure they're achieving the right results.
Need help with your distribution strategy (or some other part of your digital marketing)? Give me a call at 201-305-0055.
And if you're interested in learning more about travel marketing and where it's going—as well as lessons that apply to a host of other industries—register to receive a special report I've produced in conjunction with hotel marketing firm Vizergy, "Digital Hotel Marketing in a Multiscreen World." You can get your free copy of the report here.
Finally, you might also enjoy some of our past coverage of these changes in the marketplace, including: