Want More Web Business Now That It's All E-commerce? 6 Questions You Must Get Right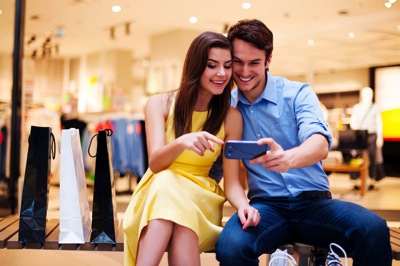 Moira[*] is a friend of mine and she has a big problem. She just spent a lot of money on a new, responsive web design for her company, only to find out after launch that no one's using it. Business results are down and mobile response is actually worse than the old site.
Why?
Because the site isn't responsive. Not really.
Responsive design has almost nothing to do with responding to the device. Responsive design is entirely about responding to the needs of your customer when they visit your site, regardless of their location or device.
And, obviously, your customers' needs change depending on where, when, and how they access your site.
The problem with quote-unquote "responsive design" is that, too often, the designers, developers, and business leaders responsible for the site think first about how the site looks on different devices and less about what's actually presented. I mentioned 3 tips for getting it right in a world where "it's all e-commerce" the other day, but I think it's worthwhile to review what's really important in a "responsive" site in more detail.
So, here are 6 questions you must get right to make your website truly responsive:
Who's the site for? You can't respond to a site visitor if you don't know who you're trying to talk to. You don't need to know every last detail, but think long and hard about who you're actually trying to help (hint: It's not your C-suite, boardroom, or majority owner).
What do you know about your site visitors? This isn't as important as you might think. What they do is more important. But, it's useful and often informative to know things like your site visitors' gender, age, or interests so you can tailor content and structure to the needs of specific groups (where those common needs exist, anyway).
Where, when, and how will your site visitors view your site? Huge, huge, huge. This is the heart of truly responsive design. Once upon a time, we could all assume that customers would visit your site from a desktop computer or laptop in their home or office. Now, not so much. Think about the places where your customers will be, what that environment looks like, and (as the next question asks), what matters to them in those contexts. Because that will inform the content you'll want to surface to answer your visitors' questions.
What questions do your site visitors have? Again, this is hugely important. Ultimately, your website exists to help your customers solve their problems. But what problems need solving may vary based on location, device, and visit. Think through—or use your web analytics to help you discover—exactly which content your site visitors spend time with. Then plan to make that content more accessible depending on the device your customer uses when visiting your site.
What actions do you want your site visitors to accomplish? Obviously, you want your site to deliver business results, whether driving sales, capturing leads, or improving customer service. Here's the thing though: Are you sure site visitors can actually succeed in doing those things across all the possible devices out there? Can they browse your products and services? Add items to a cart? Check out? Pay? During the development and testing of your site, go stand on a busy street corner or in an airport or ride in the back of a taxi and try accomplishing your key business tasks on a smartphone. Then go back and fix the design until you actually can accomplish those tasks.
More important: What actions do your site visitors want to accomplish? There's an old joke that says customers don't want a drill; they want a hole. Same thing applies here. Your visitors came to your site to accomplish a goal. Make sure they can actually do that no matter what the device is. For example, if someone's visiting your site from a mobile device, why not make your phone number more prominent? After all, they're holding a phone in their hands, right? Seems likely they might want to call you. (Bonus tip: Offer maps and directions to your location prominently on mobile, too, since they're often trying to find their way to you).
I've helped Fortune 100 companies and family-owned businesses figure out how to really respond to their customer needs on the web for years. Mobile and tablets are the latest wrinkle. But the core questions remain the same.
Clearly, developing a truly responsive website that delivers business results depends on more than getting just these 6 questions right. But, it's almost impossible for your site to deliver on its intended purpose if you get them wrong.
Disclaimer: Names have been changed, course. I'm serious that Moira is a good friend. What kind of friend would I be if I made her or her company look bad? That said, this really did happen to a good friend. So, um, yeah, try to avoid that.
And, of course, if you're interested in learning more about the future of e-commerce and marketing via the social, local, mobile web, register to receive a special report I've produced in conjunction with hotel marketing firm Vizergy, "Digital Hotel Marketing in a Multiscreen World." While it's targeted specifically at hotel and resort marketers, the lessons apply to just about any business. You can get your free copy of the report here.
You might also enjoy some of our past coverage of the social, local, mobile web and what it means for your business, including: