Want Proof that Mobile Drives Purchases?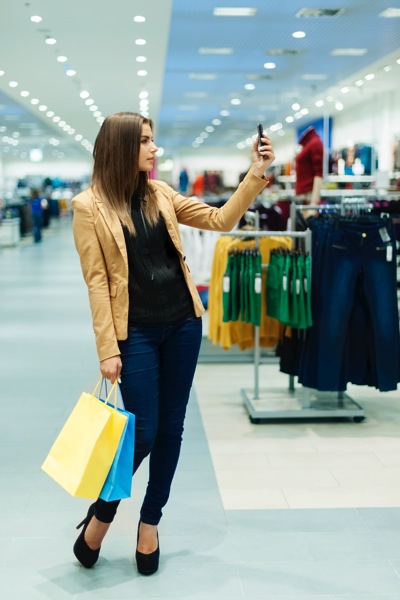 If you've ever wanted proof that mobile drives purchases, this is big news: You'll now be able to see whether your search ads are driving foot traffic to your place of business. According to Search Engine Land, Google is launching a new "Store Visits" metric in AdWords, designed to use your customers' location to determine whether they've visited your stores, restaurants, and hotels after clicking on an ad.
That's huge. And it makes a ton of sense, too. Because according to eMarketer, mobile drives sales, regardless of where your customers purchase:
"…most mobile research leads to a purchase, just not on the smartphone."
The even bigger takeaway from the eMarketer data? How significant a role your customers' smartphone plays:
"In a March 2014 survey conducted by Nielsen for xAd and Telmetrics, between 70% and 80% of US smartphone or tablet users said they had completed or would soon complete a purchase related to their smartphone search. The study also found that more than 40% of consumers considered a smartphone or tablet their most important media resource for a purchase decision."
I want to emphasize that again: "More than 40% of consumers considered their smartphone or tablet their most important media resource for a purchase decision."
And yet, according to data I cited the other day, almost two-thirds of businesses still treat mobile as a new technology. I mean, sure, mobile is "new-ish." But your customers have adopted mobile generally, and smarthphones specifically, as their preferred way of researching the products and services they're looking to buy. And, as the data above shows, are making purchases based on that research.
If you're among the 60-plus percent still thinking about mobile as something "new," it's time to realize that your customers don't. For them, it's what's close at hand. It's their most personal computer.
Combined with the data eMarketer has in its research and the data you'll be able to gain about your business from Google, what more proof do you need?
If you want to learn even more about how customers changing behavior shapes e-commerce and marketing, be sure an register to receive a special report I've produced in conjunction with hotel marketing firm Vizergy, "Digital Hotel Marketing in a Multiscreen World." While it's targeted specifically at hotel and resort marketers, the lessons apply to just about any business. You can get your free copy of the report here.
You can also check out these slides and video from my recent webinar, "Digital Marketing Directions: Three Key Trends Driving Your Marketing Next Year":
And, finally, you might want to take a look at some of our past coverage of the e-commerce, mobile commerce, and digital marketing overall, including: