Why Mobile Payments Will Rule
Looking to drive results for your business? Click here to learn more.
---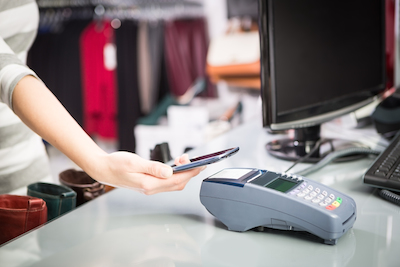 I remain convinced that, before too long, mobile payments will rule mobile commerce (and e-commerce generally). New data from eMarketer and AudienceSCAN helps explain why. Some recent studies show that somewhere between 13% and 14% of US smartphone owners have used digital wallets over the last 6 months. As eMarketer notes,
"…unsurprisingly, this also-small slice of the population is more tech-savvy than average. AudienceSCAN found that US mobile wallet users were more likely than internet users as a whole to report using every social media site the company asked about—in some cases, more than twice as likely."
eMarketer also rounds-up these mobile/social-friendly customers' favorite sites,
"Notably for retailers, mobile wallet users were especially likely to overindex on usage of Instagram and Pinterest, both of which are making plays to appeal more to retail advertisers. Yelp was also especially popular among mobile wallet users, and likely helping to send them to local brick-and-mortar businesses like fast-casual restaurants."
In a separate report, eMarketer said,
"As people grow accustomed to using devices to pay at the point of sale, the mobile wallet will become an important hub that will enable marketers to provide customers with more context as well as greater convenience…"
I completely agree.
In fact, I've mentioned the importance of digital wallets to connecting with mobile and social-savvy customers a number of times, along with how much future e-commerce growth we can expect to see thanks to the rise of mobile payments. First off, we now know that mobile drives purchases and that the frequency and value of those purchases continues to climb, representing a true game-changer for mobile commmerce. See if this playbook feels familiar to any of you:
New technology appears.
New technology gains traction among early adopters (i.e., the "cool kids").
Some backlash occurs because this new technology doesn't gain as fast as originally predicted.
The cool kids keep using the new technology, ignoring the backlash.
A short while later, everyone's using the new technology.
Feel familiar? It should. In my career alone, we've seen it with the Web, generally; e-commerce, specifically; social media; mobile, generally; and, pretty soon, mobile commerce. When the early adopters stick, the rest of the world follows. Every. Single. Time. And early adopters don't seem to be running away from mobile payments. Quite the opposite, in fact. So, tf the pattern holds, mobile payments will rule. Just wait a short bit.
And if you're interested in more insights about mobile payments, you might enjoy my past coverage, including:
Interested in learning even more about how your customers' changing behavior shapes e-commerce and marketing? Be sure and register to receive a special report I've produced in conjunction with hotel marketing firm Vizergy, "Digital Hotel Marketing in a Multiscreen World." While it's targeted specifically at hotel and resort marketers, the lessons apply to just about any business. You can get your free copy of the report here.
You can also check out these slides and video from my recent webinar, "Digital Marketing Directions: Three Key Trends Driving Your Marketing Next Year":
And, finally, you might want to take a look at some of our past coverage of the e-commerce, mobile commerce, and digital marketing overall, including: