How Worried Are You About Google Next Year? (Thinks Out Loud Episode 255)
Podcast: Play in new window | Download
Subscribe: RSS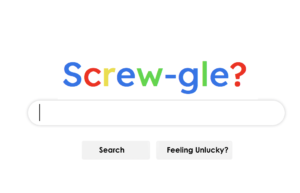 Looking to drive results for your business? Click here to learn more.
---
How Worried Are You About Google Next Year? (Thinks Out Loud Episode 255) – Headlines and Show Notes
Google's making more noise about ways to stick it to brands and businesses, potentially charging for (currently free) features in Google My Business. Even if your company doesn't depend on these specific features for your business, it's part of a larger pattern that demonstrates again how "gatekeepers gonna gate." And, as we've talked about before, that's a troubling trend. If you're not worried about Google next year, it begs the question, should you be?
Since we're begging the question, the latest episode of Thinks Out Loud comes out and asks, how worried are you about Google next year? And whether you're worried or not, what should you do about it?
Want to learn more? Here are the show notes for you:
Relevant Links:
Subscribe to Thinks Out Loud
Contact information for the podcast: podcast@timpeter.com
Past Insights from Tim Peter Thinks
You might also want to check out these slides I had the pleasure of presenting recently about the key trends shaping marketing in the next year. Here are the slides for your reference:
Technical Details for Thinks Out Loud
Recorded using a Neumann TLM 102 Cardoid Condenser microphone and a Focusrite Scarlett 4i4 (3rd Gen) USB audio interface
into Logic Pro X
for the Mac.
Running time: 18m 44s
You can subscribe to Thinks Out Loud in iTunes, the Google Play Store, via our dedicated podcast RSS feed )(or sign up for our free newsletter). You can also download/listen to the podcast here on Thinks using the player at the top of this page.
Notes
Should we be paying for Google My Business features?
Over half of Google searches result in no clicks

as Fishkin points out, a US congressional panel recently asked Google if it was true that less than 50 percent of searches lead to non-Google websites. It was a simple Yes-No question, but the Big G eschewed giving a direct response. Instead, it took a dig at the authenticity of the data cited – without denying it.

Should you be scared? Well, it's a complicated question:

Some folks could argue, based on the failure of Google+, the coming shutdown of Google Hangouts, Google Glass, Google KNol, etc. that the company doesn't know what they're doing
For one thing, Google kills products.
For another, it often incorporates features of those products into new products or directly into search.

Look at Google Trips and how those features are re-appearing in Google Maps and how several Inbox by Gmail features have made their way directly into Gmail
Google Showtimes was a movie search; those features now just appear in Google search given the right search query. For example, "movies playing near me" or the title of a given movie.
Gatekeepers gonna gate.
I'm troubled by Google's access to data
They get smarter all the time
I've been asking whether we should trust data since at least 2014 and hinted at it much earlier than that.
Where do you think they learn what people want?

Oh, right, folks tell them every day both in use and in queries
They've got a huge advantage
And you could definitely argue they use it unfairly

AI won't take your job. Smart people who use AI will
I'm not counting on Congress even with all the recent rumblings.

I said Congress would likely do something about this…in 2011. Heh.
I'm pretty good at understanding tech trends; I clearly don't know enough about politics. :)