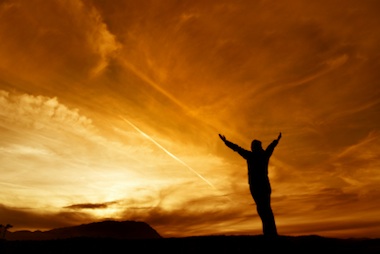 Intel surveyed a number of futurists about "the world of tomorrow." The whole thing is worth reading in detail, but I thought these were some particularly relevant insights into our day-to-day tomorrow… and in some cases today.
When asked how the tech landscape will change 2, 4, and 8 years down the road, Whitney Johnson said:
"The lines between work and home will continue to blur… And as Millennials who are accustomed to remote collaboration, like video games, take the workplace reins, we will see the lines between work and home all but erased."
We're already seeing this today. When's the last time you truly disconnected for 24, 36, or 48 hours? And with half of Millennials already over 18 (and the oldest now 30), this shift should only increase.
Supporting that notion, Dan Abelow noted:
"Our daily lives and world are full of screens. They will be everywhere, with a two-way networked system that turns the Earth into a digital room with everyone in it. "
"A digital room with everyone in it." Sounds like Facebook, or Twitter, or Google+ doesn't it? Well, OK. Maybe not Google+. But, still, you get the idea.
In part 2 of the interview, Paul Higgins suggested that there's lots of change still to come:
"In the not-too-distant future, the use of smartphones and tablets will seem a little archaic. Wearable technology is at its early stages now and people are still fumbling around for a solution or combination of solutions that really work. However, we tend to forget that tablets of different kinds were around for a long time before the iPad got such widespread adoption."
Or, as I've quoted William Gibson many times, "The future is already here. It's just not evenly distributed."
Hope you have a great weekend, everyone. Catch you next week.
Interested in learning more about marketing on the social, local, mobile web? Register to receive a special report I've produced in conjunction with hotel marketing firm Vizergy, "Digital Hotel Marketing in a Multiscreen World." While it's targeted specifically at hotel and resort marketers, the lessons apply to just about any business. You can get your free copy of the report here.
You might also like these slides that list three key digital marketing trends shaping your customers' behavior right now:
And, finally, you might want to check out some of our past coverage of the social, local, mobile web and what it means for your business, including: