10 Killer Mobile and E-commerce Resources: The Top Posts of April, 2016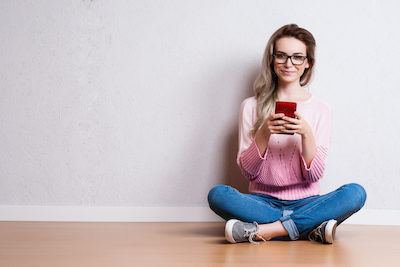 Well, Big Thinkers, we've reached May already, which means it's time to recap your favorite posts from the past month. So without any further ado, check out these 10 killer mobile and e-commerce resources: the top posts of April, 2016. Enjoy:
Leading off, we've got a pair of entries from the ongoing E-commerce Link Digest series, the first a look at "6 Mobile Commerce and Strategy Insights" and the second a recap of "6 Awesome Insights About Mobile Payments, E-commerce and Even More." Really good stuff, as you can tell from how popular they were among your fellow Big Thinkers this past month.
Speaking of mobile payments, another incredibly popular post from the past month touched on that same theme. It comes from Thinks Out Loud, our weekly e-commerce and digital strategy podcast, and explained "Why I'm Bullish on Mobile Payments and Messaging." Apparently your fellow listeners are pretty bullish on the topic too, given how popular the post remained all month long.
Next up, we've got a presentation that provides "A Simple Approach to Digital Strategy" for you. While it's a relatively streamlined approach to a complicated topic, many folks enjoyed sharing it with their friends and colleagues.
Another entry in the E-commerce Link Digest series cruises into the number four slot, this one a collection of "8 Excellent Social and Mobile E-Commerce Essays" for you to savor.
A hugely popular podcast episode from April, "It's Facebook's World and We're All Living In It," is up next. The episode takes a look at some of the announcements from Facebook's recent F8 conference and just what they'll mean for your brand and business going forward.
Even though it enters the round-up at #6, this list of '5 Key Questions for Creating a "Test and Learn" Culture' remains a personal favorite from the past month. Be sure to check it out and see why.
We've got one last podcast episode for you this month, Big Thinkers. This one breaks down "The Lesson Every Marketer Must Learn from Batman v. Superman" to understand why customers buy — or don't, as the case may be — the message you're selling.
The next post in this month's countdown reminds you that in "Content Marketing: We're All Publishers Now" as well as what that means for your business.
As we head towards the bottom of the list, how about we round it out the way we started, with a pair of E-commerce Link Digests? The first collects "6 Special E-Commerce Insights for Spring," while its companion pieces highlights "9 Necessary Insights Into Mobile Commerce from the Past Week." Good information all around.
Finally, don't miss these "10 Amazing Digital Marketing Messages: The Top Posts of March, 2016" before you move on. Lots of great ideas there for you too.
And there you have it Big Thinkers. 10 killer mobile and e-commerce resources: the top posts of April, 2016 to keep you tuned into what your friends and fellow readers here at Thinks found most useful all month long.
And if you want learn even more about how your customers' changing behavior shapes e-commerce and marketing, be sure and register to receive a special report I've produced in conjunction with hotel marketing firm Vizergy, "Digital Hotel Marketing in a Multiscreen World." While it's targeted specifically at hotel and resort marketers, the lessons apply to just about any business. You can get your free copy of the report here.
You can also check out these slides and video from my recent webinar, "Digital Marketing Directions: Three Key Trends Driving Your Marketing Next Year":
Finally, you might enjoy some of these past posts from Thinks to help you build your e-commerce strategy and your digital success: