10 Must-Read Marketing and E-Commerce Missives: The Top Posts from January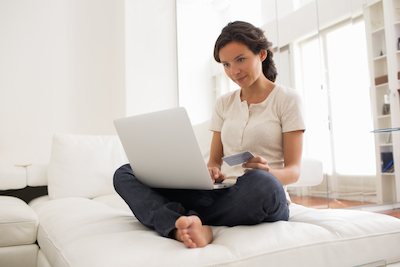 It's time once again, Big Thinkers, to round-up the top posts from the past month and see what you all read, liked, and shared. Without further ado, here are 10 must-read marketing and e-commerce missives: the top posts from January. Enjoy:
By far, the biggest post last month was Episode 104 of the weekly e-commerce and digital marketing podcast, Thinks Out Loud. This one covered the "15 Key Mobile and E-commerce Trends to Prep You for 2015." Good stuff. You should check it out when you get a chance.
The E-commerce Link Digest series was huge in January. The first one of the year, "5 Key E-commerce Ideas to Kick Off the New Year Right" took the #2 spot on this month's list. But these "8 E-commerce and Mobile Marketing Must-Reads" and these "7 Magical Mobile Marketing and E-commerce Picks" fell just outside the top 12 and are worth a look, too.
Because I did a full year round-up ("14 Key Concepts for Next Year: The Top Posts of 2014," which you can read right here), there was no "Top Posts of December" list. Which is why you really want to go back and take a look at this post that promised—and delivered—proof that mobile drives purchases.
At #4, we've got this really popular post that asks, "Are You Still Making This Major Email Marketing Mistake?"
Another hugely popular post asked "How Big Will E-commerce Be in 2015?" Spoiler alert: Real big. But read the whole post when you get a moment to see why it matters and what you can do about it for your business.
Is there something inherently popular about headlines formatted as questions? Do you know why that makes them so popular? Do you want me to stop asking questions and talk about the next post? OK. Then check out "What's Up With Google's Latest Mobile Wallet Move?" And while we're on the topic of mobile payments and e-commerce, take a look at this post that explains "What Amazon's Mobile Wallet Failure Can Teach You."
Continuing the mobile commerce thread, the post that comes in at #7 uncovers "Why Mobile Changes Everything—and Nothing At All." Really good stuff.
A pair of Thinks Out Loud episodes come in back-to-back at #8 and #9. The first is Episode 105, "The Future of Mobile Commerce Starts Now," which is pretty much exactly what it says on the tin.
"The State of E-commerce 2015," Episode 107 of Thinks Out Loud, isn't just the 9th most popular post of the last month; it's also a personal favorite and a strong recap of where e-commerce is headed over the next 12 months.
Finally, take a moment to check out this post that uncovers "The Big Secret About E-commerce." I think you'll be glad you did.
I know, I know. You still want more, don't you? Well, be sure to check out collections of prior months' top posts like 10 Exceptional Marketing and E-commerce Essays: The Top Posts from November, these "9 Must-Read Marketing and E-commerce Gems: The Top Posts from October" and "8 Crucial Marketing and E-commerce Posts: The Top Posts from September", as well as the ongoing the E-commerce Link Digest series. They're all worth your time and will help you improve your overall e-commerce and digital marketing results next year.
And if you want to learn even more about how customers changing behavior shapes e-commerce and marketing, be sure an register to receive a special report I've produced in conjunction with hotel marketing firm Vizergy, "Digital Hotel Marketing in a Multiscreen World." While it's targeted specifically at hotel and resort marketers, the lessons apply to just about any business. You can get your free copy of the report here.
Plus, don't miss these slides and video from my recent webinar, "Digital Marketing Directions: Three Key Trends Driving Your Marketing Next Year":
And, finally, you might want to take a look at some of our past coverage of the e-commerce, mobile commerce, and digital marketing overall, including: