4 Signs that Hotel Marketing's Future is Mobile (Travel Tuesday)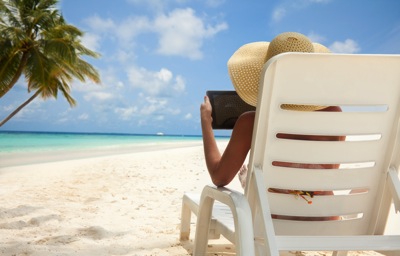 For years, various pundits have proclaimed whatever year we're about to enter as "the year of mobile." Not me. I think that ship sailed some time ago. As I noted last January,
"…roughly 90% of all guests researched their travel options online at some point, and half of those conducted some of their research on a mobile device, according to two separate Google studies. "
The coming year won't be "the year of mobile." It's already here. Instead, the coming year will simply reinforce the importance and the value of mobile to your guests as they discover, book, anticipate, and enjoy their stays with you. Want proof? Then check out these 4 signs that hotel marketing's future is mobile:
If you're interested in more, you might also enjoy this coverage of hotel distribution is heating up and rising mobile bookings, big data, and more, as well as this recent recap of the 6 Top Travel Marketing Posts from November.
And if you want to learn even more about the future of hospitality e-commerce and marketing via the social, local, mobile web, register to receive a special report I've produced in conjunction with hotel marketing firm Vizergy, "Digital Hotel Marketing in a Multiscreen World." Developed specifically at hotel and resort marketers, the lessons can help your business adapt to the changing guest environment. You can get your free copy of the report here.
You might also enjoy the slides from my recent webinar, "Digital Marketing Directions 2015: Three Key Trends Driving Your Hotel Marketing Next Year," when you have a moment:
Finally, you might also enjoy some of our past coverage of the social, local, mobile web and what it means for your business, including: