7 Remarkable Posts about Mobile Marketing in Travel: Hospitality Marketing Link Digest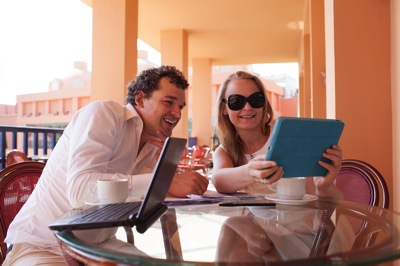 Loads of good stuff to catch up on from the past week in the world of hotel and hospitality marketing and e-commerce. For instance, take a moment to check out these 7 remarkable posts about mobile marketing in travel. You'll be glad you did. Now let's get on with the links:
You might also enjoy past Hospitality Marketing Link Digests such as 6 Great Posts About 2015's Top Travel Marketing Trends, these looks at how hotel distribution is heating up and rising mobile bookings and big data, as well as this recent recap of the 6 Top Travel Marketing Posts from November.
Don't forget to check out the entire E-commerce Link Digest series, which includes such great information as these 11 Exceptional Reads about E-commerce and Mobile. Good stuff all around.
If you're interested in learning even more about the future of hospitality e-commerce and marketing via the social, local, mobile web, register to receive a special report I've produced in conjunction with hotel marketing firm Vizergy, "Digital Hotel Marketing in a Multiscreen World." Developed specifically at hotel and resort marketers, the lessons can help your business adapt to the changing guest environment. You can get your free copy of the report here.
You may also want to review the slides and video from my recent webinar, "Digital Marketing Directions 2015: Three Key Trends Driving Your Hotel Marketing Next Year":
And finally, don't miss our past coverage of the social, local, mobile web and what it means for your business, including: