8 Excellent E-Commerce Insights to Round out the Year: Hospitality Marketing Link Digest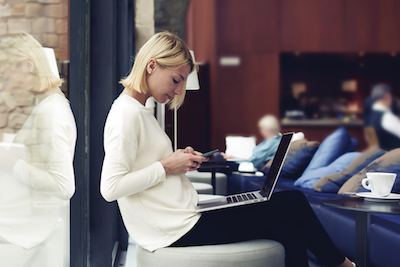 No big setup this week, Big Thinkers, just a fantastic list of 8 excellent e-commerce insights to round out the year. We're taking a little break from the Hospitality Marketing Link Digest next week for the Christmas holidays and will return with a new edition right after the first of the year. Until then, happy holidays and enjoy this week's list:
This will be our last Travel Marketing Link Digest for 2015. But be sure to subscribe to the blog or check back on January 3 for more link digest goodness.
If you're interested in more insights and information about travel marketing and distribution to hold you over until we return, you'll definitely want to check out these "4+ Fantastic Travel Marketing Posts: the Top Posts Of October, 2015" and be sure to check out this list of "4 Tremendous Travel Marketing Trends From the Past Week," a great set of "7 Key Insights: The Top Travel Marketing Posts of August, 2015" and a terrific round-up of "7 Brilliant Insights into Mobile Travel E-commerce" from our hospitality marketing link digests (part of the ongoing E-commerce Link Digest series).
And if you're looking to learn even more about how changing guest behavior shapes hospitality marketing, e-commerce, and distribution, be sure an register to receive a special report I've produced in conjunction with hotel marketing firm Vizergy, "Digital Hotel Marketing in a Multiscreen World." While it's targeted specifically at hotel and resort marketers, the lessons apply to just about any business. You can get your free copy of the report here.
You might also want to take a moment to review the slides from my recent webinar, "Digital Marketing Directions 2016: The Key Trends Driving Your Hotel Marketing Next Year" here:
Finally, you will definitely want to check out some of our past coverage of the mobile, local, social web and how to make it work for your business, including: