9 Necessary Marketing and E-commerce Insights: E-commerce Link Digest
Looking to drive results for your business? Click here to learn more.
---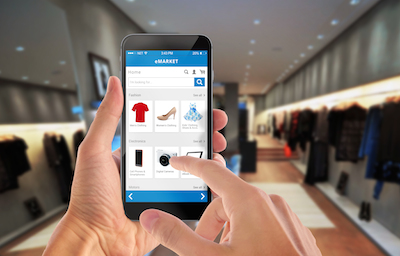 I don't know about you Big Thinkers, but I'm looking forward to enjoying the weekend this week. Hope you are too. Here are 9 necessary marketing and e-commerce insights to get you through until next week. Enjoy:
The Wall Street Journal offers this repot, "Chip Card Nightmares? Help Is on the Way." Can't come soon enough. As I'd mentioned on Twitter, "Pro-tip: Making it complicated for customers to figure out how to hand you their money is not a good idea." Seriously. This was my experience at CVS the other day: Helpful? Not at all. We've taken something that used to be easy and made it much more difficult.
While I still say the answer to the question "Will E-commerce Kill Retail?" is "no," clearly, anything that makes retail more cumbersome while digital gets easier isn't good for traditional retailers.
Before we move away from the payments discussion, you might want to check out this look at "Why Mobile Payments Will Rule" and "Why I'm Bullish on Mobile Payments and Messaging" as well as these "11 Excellent E-commerce and Mobile Payment Entries" from the E-commerce Link Digest series.
Sticking with e-commerce for a bit, Marketing Charts highlighted "The US Companies With the Best – and Worst – Web Experience Ratings." The bottom of the list should shock almost no one, but there are great lessons to be learned from those at the top.
While we're talking about experience, it might be a good time to remind you, "In Digital, Don't Be Your Own Worst Enemy" from our e-commerce and digital strategy podcast, Thinks Out Loud.
Shifting gears, Stephen Baldwin at Social Media Today — not the actor, I trust — collected this list of "5 Social Media Marketing Trends for Summer 2016." Well worth your time, especially since, as Marketing Charts points out, "Almost 1 in 5 Americans Visit A Company Page on Facebook Every Day."
Cision rounded-up an excellent list of the "Top 100 Sites for Marketers." Allow my to contribute a hearty endorsement of that list.
Speaking of round-ups, don't miss these "11 Exceptional E-commerce Insights: The Top Posts of Summer, 2016" and these "8 Excellent E-commerce and Digital Strategy Insights" from the E-commerce Link Digest series.
Finally, wondering "How Can You Succeed at Digital Marketing Next Year? These 17 Great Posts Offer Answers." Good stuff to round-out this week's list.
If you want learn even more about how your customers' changing behavior shapes e-commerce and marketing, be sure and register to receive a special report I've produced in conjunction with hotel marketing firm Vizergy, "Digital Hotel Marketing in a Multiscreen World." While it's targeted specifically at hotel and resort marketers, the lessons apply to just about any business. You can get your free copy of the report here.
You can also check out these slides and video from my recent webinar, "Digital Marketing Directions: Three Key Trends Driving Your Marketing Next Year":
Finally, you might enjoy some of these past posts from Thinks to help you build your e-commerce strategy and your digital success: