Finding and Following Your Customer's Digital Footprint [Updated: June, 2017]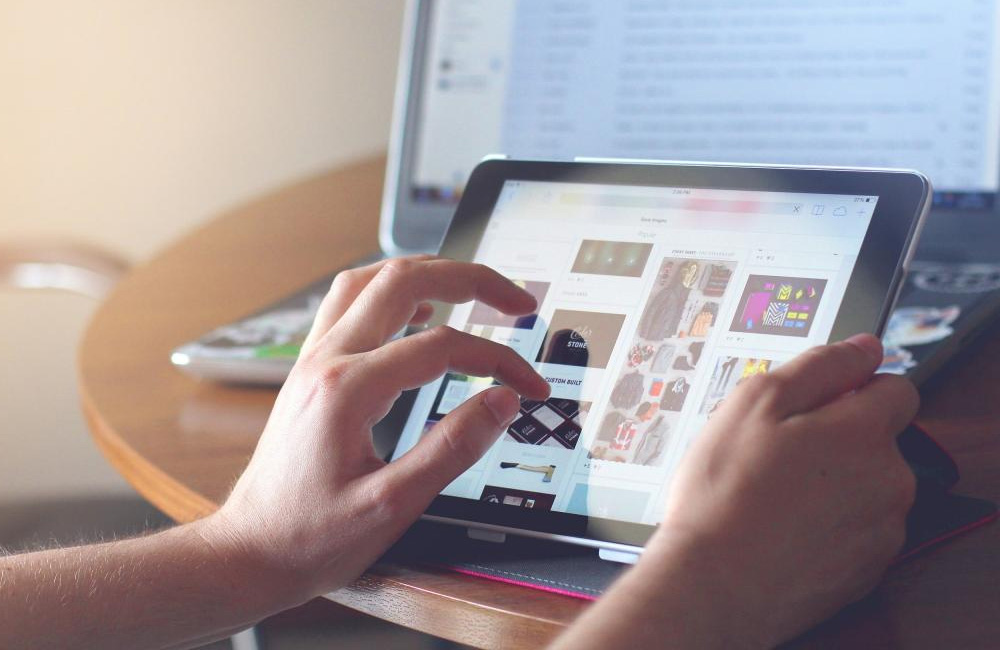 ---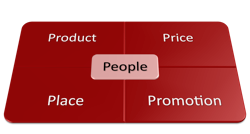 Your customer's digital footprint represents a huge component in building an effective customer profile. I had the great privilege to guest host @IBMBigData's weekly CXO Chat on Twitter focused on Customer Experience Optimization and how to use this footprint to build your business. The session was called Finding & Tracking Your Customer's Digital Footprint and looked at your customers' digital footprint and how you can leverage consumer behavior in your marketing and customer service efforts. It was an incredibly lively discussion and I learned as much as I shared.
Since we held this discussion on Twitter, my responses were limited to 140 characters or fewer. But I think that focused the discussion on the best things you can do to improve your customers' experience using the data available to you. In the sections below, I've tried to capture the spirit of the session while adding some context (e.g., tweets/questions/etc. from other participants) where appropriate.
Anyway, check out the Q&A for yourself:
Can you follow your customers' digital footprint?
It is possible. But first, think about what you're collecting and why.
Customer relationships depend on trust. Make sure you have treated your customer data with care.
Have a clear sense of what's your data (aggregate usage information, opens, clicks, shares, retweets, etc). vs. customers'. [Editor's note: You may want to check out Why Data Matters for Marketers (Thinks Out Loud Episode 194) too.]
All personally identifiable information (PII) belongs to customers, always. Handle with care.
If you're uncomfortable telling customers how you plan to use their data, ask yourself whether you should collect it at all.
RT @IBMbigdata @Marco_Saito "Capture" probably wrong verb. "Access" better. Footprint doesn't need to be in your database…
Finally, remember you don't need to know everything to know enough to help customers achieve their goals.
How can businesses track the digital footprints to profile their customer base?
Don't be afraid to start small. Gather the data that will help you help your customer. [Editor: And, don't forget, with AI For Marketers: AI Makes Big Data Little (Thinks Out Loud Episode 196)
Exactly: RT @DnBUS: Businesses need to rethink marketing segmentation. It's more dynamic & individualized than trad. demos.
Focus on your customers' behaviors first. They're a better predictor of future behavior than anything else.
Great point. RT @Marcio_Saito Most times, more important to know which venues customer are (context) than what they said (data).
Ask customers permission and to volunteer additional information in exchange for content, services, utility.
Then (where appropriate) join those disparate data together to create a clearer picture of customers wants, needs, dreams
RT @ValaAfshar: Mature service orgs are using prior contact history and predictive analytics to deliver proactive services.
One participant on Twitter (@marksalke) asked: "But do customers/consumers care to be 'analyzed'?"
My reply: @marksalke It's an important question. Depends on how you're going to use it. Customers want help. If if helps, then yes. If not…
But don't ask customers for the things you should already know (past contact, repeated discussions, etc.)
How far back should we trace the digital footprint? Why?
Only go back as far as necessary to help your customers accomplish their goals. Remember trust matters more than anything.
Exactly right: RT @stevemassi: customer will ID themselves when theres value in it for them
Whenever you're gathering customer information, ask "how does my having this help my customer?"
It's very easy to slip past "helpful" and towards "creepy." Don't go looking for data you can't use to help your customer.
@SJAbbott Seeing those trends is fine. Data in the aggregate is cool if you exclude PII. Just don't try to mine individuals that way.
How do you use the digital footprint to personalize the customer experience?
Focus on behaviors first. What do your customers do? How can you enhance the experience based on what you already know. [Editor: Recommend checking out Content is King, Customer Experience is Queen (Thinks Out Loud Episode 188) and Customer Experience is Queen? What Does That Mean? (Thinks Out Loud Episode 190) for more on this topic.]
Tough to give examples in 140 chars, but consider the following scenarios…
We already know so much that we could use better. On website, what browser, referrer, geolocation, search query, etc.
How can you use that data to offer more relevant responses, content, experiences?
On social channels, activity, friends, followers, fans, etc. What do these tell us about customer wants, needs, dreams?
@tmustacchio It's one approach. Though instead of "all available" data, focus on most meaningful data first.
Definitely. RT @IBMbigdata Use digital insight to fill in gaps in customer story to then personalize the exp
Great! RT @adamtoporek Blend internal data with social/public footprint for total picture. Then take WIIFM approach to cust
How do you bridge the gap between digital and physical footprints?
Carefully. ;) Again easy to slip into "creepy" territory. Instead ask, "How do my customers use these channels together?"
Pay attention to transitions. Are customers shifting between physical/digital based on choice or frustration?
For many businesses mobile will be key. RT @DnBUS A5: One way to integrate physical & digital footprints: mobile.
Keep messages consistent across channels as people move. Help keep them from getting lost.
60% of consumers between 18-34 sleep with their phone due to FOMO (fear of missing out). Offline no longer exists.
@SMSJOE That's right. Customers don't think "channel." They think "company." If you do it bad in one channel, it can follow you.
Mobile will drive much of the transition between offline and online. See here: http://ow.ly/hch4Q
RT DnBUS @stevemassi Good point. We must also get permission to observe mobile use & offer guidance. Understand context of use 1st
@marksalke @stevemassi Many already are today. Mobile doesn't just mean your app. It's a truly "personal" computer now.
How can businesses take advantage of digital footprints to innovate, differentiate and grow?
Again, think first about how it helps your customer. Use data to improve service.
With the rise of consumer review, photo and social sharing sites, your brand is what your customer says it is.
Exactly! RT DnBUS A6: Digital footprints can fuel innovation by revealing what customers need & want & what they expect from you.
Customers who have great experiences tell their friends. Customers with bad experience tell everyone they know.
Listening to what your customers' real needs then applying those lessons will help you improve products and quality of service.
Yep. RT @ValaAfshar The art of building trust is to use the information *not* to manipulate, but rather to personalize and inspire.
What best practices should companies employ in leveraging and cross pollinating digital footprints?
Protect your customers' private data first, last, and always. You don't own it but it's entrusted to your care.
@OBI_Creative I basically agree. But remember you have to listen deeply for what they really want, not just what they say they want.
@OBI_Creative Think Henry Ford's (apocryphal) "faster horse" quote: http://ow.ly/hciUm
Establish and maintain cross-functional teams representing different aspects of customer journey. Avoid silos at all costs.
Each member of team needs to reflect context as well as content of digital footprint. How/why it matters to customer interaction.
@thecxguy asked: "but the question remains. What is "private"?"
I responded: Tricky question. Consumers will differ on where the line is, but I still believe PII is (mostly) private.
RT @DnBUS: Remember that each "touch"/interaction–regardless of communicating team–is a brand experience.
Should customers disguise their digital prints from businesses? Why or why not?
Whether they should or not, they will. Especially from companies that haven't earned their trust.
Customers will increasingly protect their footprint when companies misstep. Don't misuse what isn't yours.
Customers should share their footprint but only if they receive value in exchange. Data is currency.
RT @thecxguy exactly. progressive biz will show their cust what data they collect, what they use it for and give option 2 opt out
It was a great session and I look forward to continuing the dialogue with this group. You should check them out, too.
Interested in more?
Sign up for our free newsletter
and get more information on how to build your social, local, mobile marketing strategy.
You might also want to check out these slides I had the pleasure of presenting recently about the key trends shaping marketing in the next year. Here are the slides for your reference:
Finally, you might enjoy some of these past posts from Thinks to help you build your e-commerce strategy and your digital success: