Mobile Makes E-commerce Even More "Frictionless"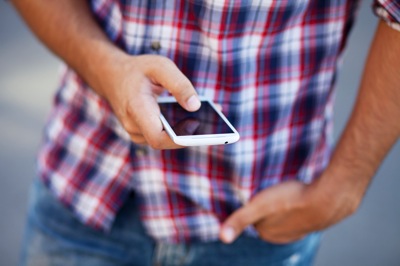 I've been playing with Apple's new iOS 7 the last few days and it got me thinking about how frictionless e-commerce already is on mobile. Consider these customer experiences:
Apple's new iTunes Radio allows for song purchases directly from within the player, as have Pandora and others.
Apple's flagship iPhone 5s can use its TouchID fingerprint reader to authorize purchases in iTunes for music, apps, and movies.
Amazon's Kindle line enables consumers simple access to buy both digital and physical inventory.
UK retail giant Tesco has introduced a new device, the Hudl, largely to achieve benefits similar to the Kindle's.
Google offers its Wallet payment platform on both Android devices and, as of last week, iOS, streamlining purchases and money transfers.
eBay offers a variety of apps providing instant access to commerce activities for its users across mobile platforms.
And, of course, all of these ignore the myriad in-app purchase capabilities among numerous games and productivity apps, whether offered as add-on's to an existing paid product or as part of a "free-mium" business model (providing a free basic version and selling premium features for power users).
The Value of "Frictionless" E-commerce
Now, streamlining purchase activity has long been a central tenet of e-commerce. Amazon and eBay have built their businesses primarily on moving the barriers between consumers and commerce (for example with tools like this, this, this, and this).
But mobile destroys those barriers.
While many mobile e-commerce applications have lots of room to improve, the integration available across mobile platforms, including shopping/browsing history and payment information, combine to produce the "slickest" (in terms of friction) commerce capabilities we've ever seen. Facebook already has gotten in the game, partnering with a number of payment providers and e-commerce shops to facilitate streamlined payment.
AGFAM and Frictionless E-commerce
Among the AGFAM players, Facebook and Google may face a slight disadvantage here (and, really, I can't emphasize slight enough — after all, check out what Facebook's doing with payment integration as mentioned earlier). But with their long-term focus on growing advertising revenue, they're simply less accustomed to monetizing the transaction, typically preferring to monetize the traffic, visit, visitor, or "eyeball" instead. That's not necessarily a weakness; it could well be a strength. It's simply that their (relative) inexperience facilitating transactions may provide Amazon, Apple, eBay, and even Yahoo openings to dominate the space over time.
Mobile Drives "Big Data," Improves Context and Conversions
And, of course, none of this takes into account the consumer data available from the mobile experience itself, including location, motion, and more advanced data coming in next generation devices. The trend is clear: "content + context" data will continue to drive conversions, both in 2013 and beyond.
Conclusion
Mobile brings e-commerce into the retail environment to the point where "it's just shopping."
The key is how quickly you embrace that reality to decrease friction for your customers—and conversions for yourself.
If you're interested in learning more about the future of e-commerce and marketing via the social, local, mobile web, register to receive a special report I've produced in conjunction with hotel marketing firm Vizergy, "Digital Hotel Marketing in a Multiscreen World." While it's targeted specifically at hotel and resort marketers, the lessons apply to just about any business. You can get your free copy of the report here.
You might also enjoy some of our past coverage of the social, local, mobile web and what it means for your business, including: