Mobile Marketing Matters for Hotels in 2015 (Travel Tuesday)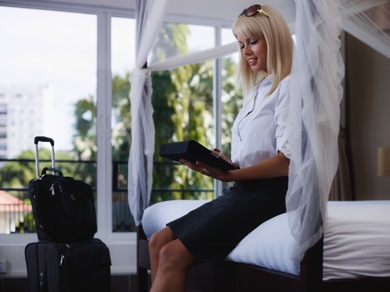 I noticed something interesting while putting together my look at the ways hotel distribution is heating up the other day. All anyone is talking about is how big mobile is in the travel space now. Just take a look at some of these recent travel industry headlines:
Crazy, right?
Of course, none of this is news around here.
But, if you're planning for 2015 and still aren't thinking about how to make mobile work for you, it's time. Really.
And, happily, it's not that hard — or, at least, doesn't need to be — to make mobile work for your property. Focus on helping guests use your web presence on mobile. Update your website using responsive design. Make sure your phone number and directions to your hotel appear prominently when using a mobile device. Work with your booking engine (IBE) provider to handle reservations made on mobile. And start looking at ways to use mobile on-property to improve your guests' stay.
Mobile's really, really here. Really. And it's time you put it to work for your hotels.
Interested in learning even more about the future of hospitality e-commerce and marketing via the social, local, mobile web? Register to receive a special report I've produced in conjunction with hotel marketing firm Vizergy, "Digital Hotel Marketing in a Multiscreen World." Developed specifically at hotel and resort marketers, the lessons can help your business adapt to the changing guest environment. You can get your free copy of the report here.
You may also want to review the tips in my recent presentation Digital Marketing Directions: Three Trends Shaping 2014 Hospitality Internet Marketing. I've presented this talk to a number of hospitality and travel-related organizations and you might find it valuable for your business, too:
Finally, you might also enjoy some of our past coverage of the social, local, mobile web and what it means for your business, including: