It's Time You Take Mobile Seriously. Here's Why. (Travel Tuesday)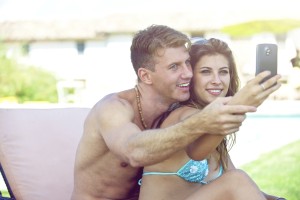 Every January, some pundit proclaims the coming year as "the year of mobile." But not me. 2014 is absolutely not the year of mobile.
Mobile has already happened. It actually broke through somewhere over the last 18 months, but many hoteliers failed to notice its real impact.
I know what you're thinking. "That's nuts. I get almost none of my bookings from mobile." And that's true, at least for most hotels.
But, in this case, reservations, roomnights, and revenue is the wrong way to look at the situation.
Here's why.
Mobile Trends
Last year, roughly 90% of all guests researched their travel options online at some point, and half of those conducted some of their research on a mobile device, according to two separate Google studies. According to Pew Internet Research, over 60% of cell phone owners go online using their phone and almost 21% of adult cell owners use their phone as their primary way of accessing the Internet. Hoteliers I work with have seen mobile traffic increase between 75%-100% over the last year to around 10% to 20% of all web traffic. In fact, overall mobile Internet use grew by almost 75% in the last year and looks to do the same in 2014. Stats like these demonstrate why there's no such thing as an offline traveler any longer.
Fine, traffic's up. So where are the bookings? Why aren't we seeing mobile bookings grow at the same rate?
Actually, there's a very simple explanation. You don't see the same levels of growth in mobile bookings because they're hidden in other channels (and might be driving your booking costs up). Most of the time, your guests can't actually book on mobile. At least not in the real world.
Mobile isn't a device; it's a situation. A potential guest sitting on her sofa and checking rates while watching "The Voice" isn't mobile (not that she's not important, too). But she can just as easily grab her laptop or tablet and make a booking without too much trouble.
A truly mobile experience, however, needs to assist guests when they're on the move.
Here's an example. Try booking a hotel while dashing down 7th Avenue in New York City trying to catch your train, or hustling through a busy airport teeming with travelers desperate to make their flights. Seriously, give it a shot. Grab your cell phone, search and select a hotel, visit its website, then pull out your credit card and try completing a reservation while holding a phone in one hand, clutching your credit card in another, dragging your roll-on bag with a third, and using another to enter information into the myriad form fields presented to you.
It's not so simple, is it? Especially since no one has four hands.
Instead, guests researching via mobile make one of four choices when
it's time to book:
Book via voice. While not tragic, voice almost always represents a higher cost channel. Yes, you can often recoup those costs through improved sales tactics and focused upselling. But that's by no means certain.

Book on another device, usually at a later time. Also not a terrible option, but not terribly guest-friendly either. Guests may need to restart their search and risk losing access to the inventory they'd initially found. Plus, some fraction of those guests will use paid search to "find" you for their return visit, increasing your cost of sale.

Use an OTA that makes mobile booking simple. OTA's have made great strides in improving the usability of mobile booking. And your commissions have helped pay for it. How nice.

Choose another hotel altogether. This doesn't happen as often today as the others. But as your competitors step up their mobile game, you risk losing out.
It's pretty safe to say that of those four options, none are particularly guest-friendly, most increase your cost of sale/lower your margins, one is downright awful, and only one (shift to voice), offers any real benefits to you and your guest.
How Hotel Marketers Must Respond to the Growth of Mobile
So, what can you do? Here are some tips:
Ensure your website meets mobile guests' needs. Prioritize content that matters to your guests in a mobile context. When you view your site on a mobile phone, can you find the phone number? The address? A link to directions or a map? If they're going to call anyway, make it easy for them to do so.

Improve your voice conversion rate. The more calls you turn into sales, the more profitable a channel voice becomes. Also, look to upselling to increase your revenue per call and improve overall profitability.

Explore improved mobile booking solutions. Or pressure your existing vendor to improve its mobile capabilities. Guests won't book if it's hard to do so. Focus on making it easy.

Finally, develop your hotel's overall mobile strategy. Think about how and where your guests use their mobile devices and seek to answer the questions important in those contexts. Real hospitality means helping your guests every step of the way, especially when they're on the go.
Conclusion
In 2014, if your digital marketing and e-commerce activities don't help mobile travelers, it's no exaggeration to say you aren't getting all you can from digital marketing and e-commerce. Yes, it's true that the bookings aren't there. Yet. But don't blame the guests. Instead, take a look at how you're helping guests on mobile — or not helping them. Guests will book with hotels and OTA's who make it easy for them to do so. Don't you think it's time you were one of them?
Interested in more trends shaping travel e-commerce and Internet marketing in 2014? Check out my 2014 Digital Marketing Directions Presentation (featured below), and don't forget to apply the 4 New Year's Resolutions for Hotel Marketers I talked about a few weeks back.
If you're interested in learning even more about the future of e-commerce and marketing via the social, local, mobile web, register to receive a special report I've produced in conjunction with hotel marketing firm Vizergy, "Digital Hotel Marketing in a Multiscreen World." While it's targeted specifically at hotel and resort marketers, the lessons apply to just about any business. You can get your free copy of the report here.
You might also enjoy some of our past coverage of the social, local, mobile web and what it means for your business, including: