What Can Proctor & Gamble Teach You About the State of Digital Marketing?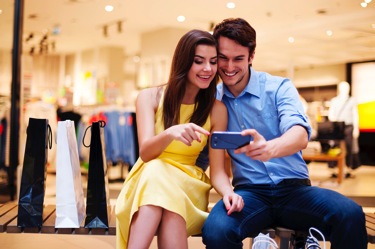 I've long believed Proctor & Gamble is the greatest marketing machine in the world. After all, anyone who can get you to believe one box of laundry detergent is markedly better than another — and they do that really, really well — knows what they're doing. So it's worth noting how P&G is handling its budget in the coming year:
"A Procter & Gamble executive recently said the company is reducing its marketing budget this year, but still expects the overall impact to be well ahead of previous years thanks, in part, to a bigger focus on mobile and social strategies. "
That "P&G executive" is the company's chief financial officer. And he said this during the company's recent quarterly earnings call to Wall Street investors.
Think about this: The chief financial officer of one of the world's largest "…spenders on advertising and marketing" (according to the Mobile Marketer article), is shifting its spend to mobile and social and believes so fully in those channels that it's telling investors on Wall Street that they'll still make more money.
So, here's my next question: Where do you think you should be putting your marketing spend?
Interested in more info about how it's why social and mobile continue to shape marketing? Then you might want to check out these slides from a recent speaking engagement "Digital Marketing Directions: 3 Trends Shaping Internet Marketing and E-commerce in 2014". Check them out here:
And, if you're interested in learning even more about the future of e-commerce and marketing via the social, local, mobile web, register to receive a special report I've produced in conjunction with hotel marketing firm Vizergy, "Digital Hotel Marketing in a Multiscreen World." While it's targeted specifically at hotel and resort marketers, the lessons apply to just about any business. You can get your free copy of the report here.
Finally, you might also enjoy some of our past coverage of the social, local, mobile web and what it means for your business, including: