What Microsoft Can—and Can't—Teach Us About Mobile.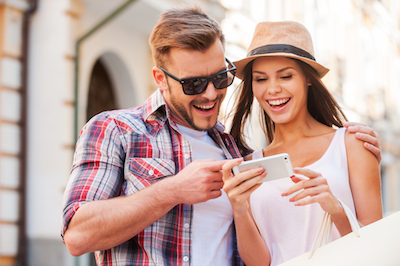 There's a weird story out right now about how Microsoft is moving away from the smartphone. It seems that the software giant expects that, at a minimum, it can't compete in the mobile space effectively. There is also some evidence to suggest that they are putting lots of emphasis around wearables and large form factor input device such as its Surface product. So what can Microsoft's shift in strategy teach us about mobile? For instance, does this mean you should ignore mobile too?
Don't make me laugh.
Mobile will continue to grow as one of the most important tools for your business over the next five years. No doubt about it. One major reason is that Millennials live on mobile.
As our old friend Linda Bustos says over and GetElastic,
"Millennials draw no practical distinction between online and offline. Growing up with tech, millennials don't see a difference between online and offline "channels." They expect technology to extend into the physical world, with information and purchase capabilities at their fingertips."
They use mobile to stay in touch with their family and friends and fans and followers, all day every day. There is data suggests some 90% of all Millennials sleep with their phones. Um… yeah. That sounds like a tool your customers are giving up on soon.
I've mentioned this before. Quite simply, your customers don't go online; they are online. Your customers will no more give up mobile then you will give up breathing. Microsoft is in the business of selling software, services, and devices. Don't confuse their shift in product strategy with an overall shift in customer behavior. So even if Microsoft moves away from the smartphone, there's no way you should. Choosing to do otherwise, would be downright weird.
Do you want learn even more about how your customers' changing behavior shapes e-commerce and marketing? Be sure an register to receive a special report I've produced in conjunction with hotel marketing firm Vizergy, "Digital Hotel Marketing in a Multiscreen World." While it's targeted specifically at hotel and resort marketers, the lessons apply to just about any business. You can get your free copy of the report here.
You can also check out these slides and video from my recent webinar, "Digital Marketing Directions: Three Key Trends Driving Your Marketing Next Year":
And, finally, you might want to take a look at some of our past coverage of the e-commerce, mobile commerce, and digital marketing overall, including: