3 Reputation Management Secrets Every Hotel Marketer Should Know (Travel Tuesday)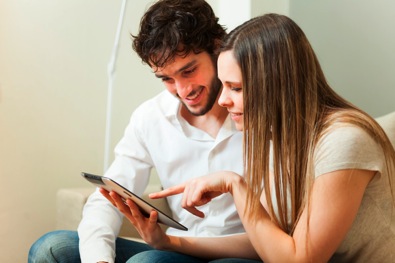 Bright Local has new research highlighting what your guests think about the overall consumer review landscape. Fascinating reading and well-worth your time. But, since I know many of you don't have what you'd call "copious free time" these days, here are the key points worth reviewing:
Customers trust reviews significantly more than they did last year. There's been a huge drop in the number of people who answer "No" to the question of whether they trust reviews as much as personal recommendations, 13% this year down from 21% last year (and 33% in 2011). That's huge. And further proof of how important reputation management is to your overall marketing.
Quantity matters (and so does quality). Two-thirds of respondents trust user reviews more when there are 4 or more reviews to read. But equally important, the gap between 3-star ratings and 2-star ratings is huge. Only 27% of guests will use a business with a 2-star rating, while 72% will use a business with a 3-star rating, proving yet again that your customers have as much say in how others perceive your brand as you do.
Guests remember how you made them feel, not what you said. This came up a fair bit at this year's HSMAI Digital Marketing Strategy Conference (see item #3 on this list). According to Bright Local, guests value reliability, expertise, and professionalism above all else. Sure, they'll remember what you said, but only if you actually deliver on that promise.
Again, the whole report is well-worth reading (and you can find it here). But, it's striking to me how many of these points line up with the big items in this list of key resources for hotel marketers. It's pretty clear the state of hotel reputation management continues to evolve as guests gain increasing familiarity with reading reviews when making a booking decision — to say nothing of their increasing comfort with creating reviews of their own while during and after their stay. That's one of the reasons why Expedia is investing heavily in enabling real-time review creation tools for travelers.
For better or worse, reputation management — reading and responding to reviews, as well as taking action to address guest concerns — represents a key component of your hotel's sales, marketing, and distribution activities. Treating it as anything less ignores your guest's reality. And risks your hotel's success today and in the future.
(H/T: Tnooz)
Interested in learning even more about the future of e-commerce and marketing via the social, local, mobile web? Register to receive a special report I've produced in conjunction with hotel marketing firm Vizergy, "Digital Hotel Marketing in a Multiscreen World." While it's targeted specifically at hotel and resort marketers, the lessons apply to just about any business. You can get your free copy of the report here.
And, if you're curious about other trends shaping travel marketing, take a look at my recent presentation, called, aptly enough, "Digital Marketing Directions – Exploit the Trends that Shape Travel Marketing":
Finally, you might also enjoy some of our past coverage of the social, local, mobile web and what it means for your business, including: