9 Mind-Blowing Mobile and Social Commerce Posts: E-commerce Link Digest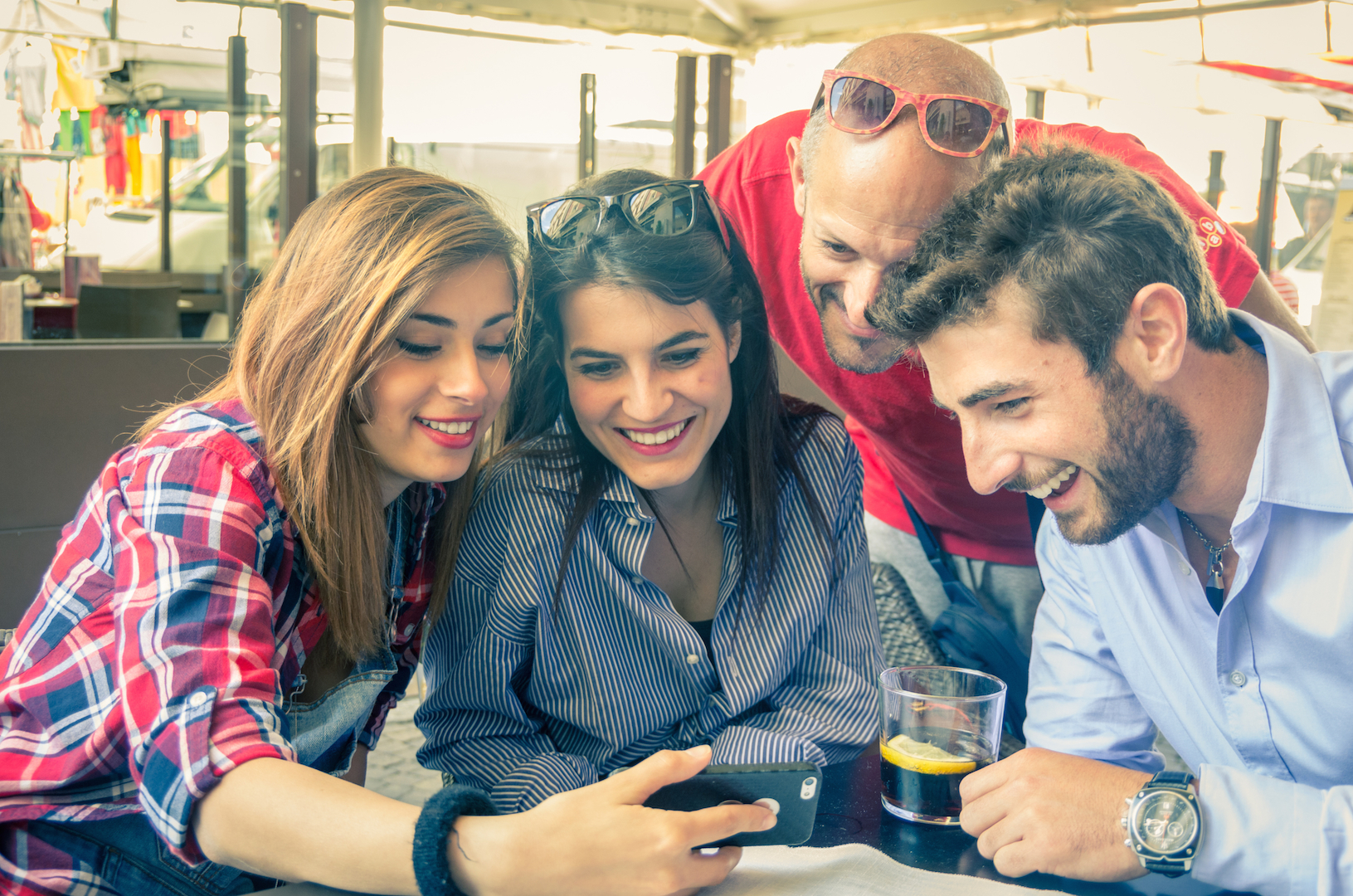 It's been a busy travel week Big Thinkers — Boston, Chicago, Cedar Rapids, hello! — which led to the light posting schedule the past few days. But don't worry. Travel Tuesday and Thinks Out Loud will both return next week (though there won't be a post on Monday due to the Memorial Day holiday here in the US). But I'm pretty sure this amazing list of 9 mind-blowing mobile and social commerce posts will hold you over for the next few days. Enjoy:
Before this past week's leg of the Thinks 2015 World Tour got in the way, we posted this look at Google's mobile buy button and asked "Should you buy in?" Great read. Well worth your time.
Speaking of mobile, Benedict Evans says The future is mobile and apps, except that it isn't and examines apps versus the web. Absolute must-reads. Seriously. Don't miss 'em.
The Retail TouchPoints Blog adds to the conversation, noting mobile email conversions reach a tipping point.
And, we'll round out the mobile portion of this week's program by highlighting the coming massive mobile disruption and what it means to your business.
Shifting to social, Retail Dive unveils this fascinating study that says browsing Pinterest leads to purchase. Very interesting. Or should I say… Pinteresting? Actually, no. I really shouldn't. Lame jokes aside, check out the article anyway.
Contently reports that BuzzFeed just cracked the code on how social content spreads, and it's a big deal. Say what you will about Buzzfeed, but Contently's exactly right. Whether you you love 'em or hate 'em, they've certainly figured out how to get their readers to share their content. And that's a lesson every marketer could stand to learn more about.
The fine folks at Econsultancy have a great post that asks, "How reliable are social analytics?" Good stuff.
To help answer the "reliable social analytics" question, check out this fantastic webinar from the equally fine folks at Biznology about choosing metrics that drive content marketing ROI. Really outstanding stuff.
And, finally, with this week's proof that, really, it's all e-commerce, Reuters reports that Wal-Mart is challenging Amazon with an unlimited, $50 per year shipping service and significant e-commerce investment of its own. Given that Walmart is the the #4 online retailer, despite digital representing only 2.5% of its sales, this bears watching. Stay tuned.
Hope you enjoyed these 9 mind-blowing mobile and social commerce posts, Big Thinkers and that you have an amazing weekend, too. While you're at it, make sure to check out other entries from our E-commerce Link Digest series, including these 10 Damn-Good Digital Marketing Posts: E-commerce Link Digest , another 10 spectacular mobile marketing and e-commerce essays, this set of 6 major stories about Millennials and mobile commerce, and these 10 must-read e-commerce, search, and mobile posts, as well as these "9 Amazing Millennial, Mobile and Digital Marketing Columns: the Top Posts from March" when you get a moment, too.
Do you want learn even more about how your customers' changing behavior shapes e-commerce and marketing? Be sure an register to receive a special report I've produced in conjunction with hotel marketing firm Vizergy, "Digital Hotel Marketing in a Multiscreen World." While it's targeted specifically at hotel and resort marketers, the lessons apply to just about any business. You can get your free copy of the report here.
You can also check out these slides and video from my recent webinar, "Digital Marketing Directions: Three Key Trends Driving Your Marketing Next Year":
And, finally, you might want to take a look at some of our past coverage of the e-commerce, mobile commerce, and digital marketing overall, including: