Improving Customer Experience in 2017: The Conference Board's 13th Annual CX Conference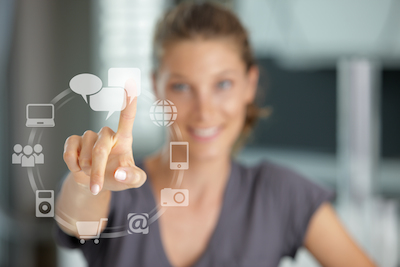 Not long ago, I wrote, "You need to deliver… seamless, immersive experiences—both in your content and as part of the overall journey—at every single customer touchpoint. That's the way your customers expect the world to work now."
Why?
Well, here are a few reasons to get you started:
Customers simply never disconnect. They can find every scrap, every crumb, every morsel of information they need at any stage in their journey. And for so many products and services and support scenarios they encounter, they have every incentive to do so. As I have mentioned in the past, customers often have more information about your products and services and support scenarios than your employees. After all, they're the ones that need the product or service or support. What incentives can you provide your employees that compare?
Tough question, right?
Fortunately, answers exist to help you improve your customer's experience—and to engage your employees as active participants in that process. I'm serving as chair of The 13th Annual Customer Experience Conference in New York this May and am simply blown away by the work the team has done putting together the agenda and speakers for the event. Speakers from companies including Google, Marriott, Microsoft, Nielsen, Eli Lilly, Hilton, Baylor Scott & White Health, Ritz-Carlton, Intuit, CustomInk, Dell
, and others have tons of outstanding insights to share on topics such as:
CX and Organizational Effectiveness
Employee Engagement
Customer Feedback and Data for Results
Customer Journey Power
Digital and Social Success
Generational and Cultural Nuance
Even better, if you or one of your colleagues are interested in attending, I can share a $500 "friends of speakers" discount with you when you register. Just use code FS1 when you register via The Conference Board website here. And I'll look forward to seeing you in New York this May.
---
Looking to drive results for your business? Click here to learn more.
You might also enjoy some of these past posts from Thinks to help you build your e-commerce strategy and your digital success: