The 7 Fastest Ways to Improve Your E-commerce Effectiveness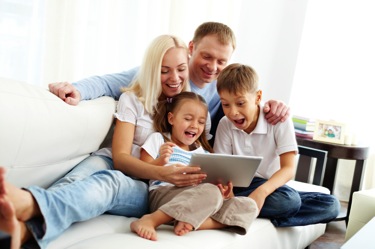 If you could do just one thing this year to grow your business, what should it be? Think about it for a minute. I'll give you a few ideas to get you started:
Redesign your existing website to improve SEO ranking and conversion rates.
Develop a mobile website to support mobile commerce.
Increase your content marketing to attract new customers.
Grow your email list to increase repeat business.
Improve your social media marketing to drive engagement.
Do any of these leap out at you? Long-time readers of this blog have heard me argue in favor of each of these, but if you can only do one, what should it be?
The answer is: None of the above. Not because these aren't important. Every single initiative I just listed can help you improve your customers' experience and increase traffic and revenues.
However, there's a more fundamental opportunity for your business and that's to develop a clear picture of who your customers really are and what they really want. Your customers have lots of things on their mind, and ultimately, care more about their needs than they care about you.
If you want to make sure you connect with customers through your mobile, social, web, email . and content marketing efforts — and drive sales through those channels — consider these 7 ways to measure what matters to your customers:
Review your web analytics. It doesn't matter if you use Google Analytics, Omniture, Webtrends, Analog, AWStats, or something else. What does matter is whether you review your data to see where your customers spend their time, where they bounce, and where they convert. Need help? We've got a whole series of posts on how to make analytics work for you.
Conduct an A/B test. Pick one of your top pages and set up an A/B test to see if you can improve your customers' experience. Not sure where to begin? We've got a whole series on A/B testing, too.
Conduct a user test. Sites like UserTesting.com make it easy to see how customers interact with content and functionality on your site. Which goes a long way towards showing you how to make that content and functionality more useful for your customers.
Try heat mapping. Another useful tool for seeing what actions your customers take on your site is heat mapping, which lets you see where consumers look, scroll and click on your site's pages. Tools like CrazyEgg and ClickTale can show you where your customers spend their time — and where they struggle.
Read customer reviews on social sites. For years, I've heard marketers say, "If only we could really know what our customers thought of us…" Now, with sites like Yelp, Angie's List, TripAdvisor, and plenty more, you can. Spend time with your customer reviews, looking for common threads and themes your customers care about. Then use that information to shape — or shape up — your products and services.
Launch a survey. Here's an idea: When in doubt, ask your customers what they think. You can use tools like Survey Monkey or just set up a simple Google Drive form to capture customer information and get direct input on what your customers think about you.
Talk to your customers. Finally, don't forget to listen to what customers tell you in your offline interactions, too. Whether you ghost your call center reps to hear what customers call about or visit with your in-store employees, take the time to really listen to what your customers have to say.
The information you'll glean from these efforts will help you ensure that all your marketing and e-commerce actions actually help your customers — and drive more business.
And that will ensure that your site redesign aligns with customer goals, that your mobile website meets customer needs, that your content marketing answers customer questions, that your email messages tell the right brand story, and that your social marketing connects with customers on a human level.
Still want to do more for your customers? Then you may also enjoy these slides from another recent speaking engagement "Elements of E-commerce: How Digital Storytelling Drives Revenue and Results" here:
And, if you're interested in learning even more about the future of e-commerce and marketing via the social, local, mobile web, register to receive a special report I've produced in conjunction with hotel marketing firm Vizergy, "Digital Hotel Marketing in a Multiscreen World." While it's targeted specifically at hotel and resort marketers, the lessons apply to just about any business. You can get your free copy of the report here.
You might also enjoy some of our past coverage of the social, local, mobile web and what it means for your business, including: