A Fair and Balanced Look at Balancing Direct and OTA Business (Travel Tuesday)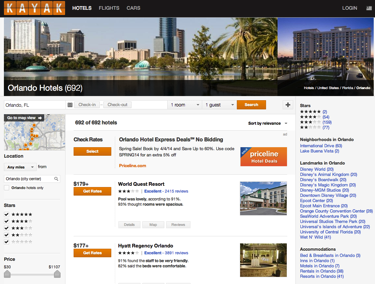 How's business these days? If you're like many hoteliers, things are starting to get pretty good. Hoteliers I talk with are enjoying higher rates and occupancies, along with an overall improved business climate and increased optimism about the coming year. 
As tends to happen during good times, many of these hoteliers are taking this opportunity to evaluate their relationship with OTA partners — and to explore ways to drive more business through direct channels. 
While it's popular these days to grab the torches and the pitchforks to "storm the castle," that seems short-sighted to me. Instead, I prefer this balanced, measured approach. Yes, with increasing competition for high-performing search terms from OTA's and metasearch, hoteliers are seeing their costs to acquire guests continue to rise. But the current business environment provides a perfect opportunity to evaluate each of your distribution options for its fit into your overall approach. 
Instead of assuming that this all about "good guys" and "bad guys," take a new look at each of your channel partners with a clear eye and ask these questions: 
Can this OTA reach a guest you can't? While the answer to this question is often yes, don't assume OTA's always reach new business. Look for channels that deliver first-time bookers and look for opportunities to convert these to loyal guests. 
Are the guests they reach the guests you want? One general manager I know once told me about his "cooler index." He could accurately predict which booking channel his guests used by the number of beer coolers they dragged through the lobby at check-in; the more coolers, the lower rated the business – and the greater the effort needed to convert them into longer-term, higher-value customers.  
How much are you willing to pay to reach those guests? In other words, can the OTA reach those guests at a reasonable cost? Analyze your business to ensure an appropriate return on your cost of acquisition, whether paid as commission or as net rate margin.   
Of course, OTA's represent only part of your overall distribution strategy. A balanced approach to distribution also puts significant focus on direct business, too. Research shows that guests spend significant time before booking, looking to answer two questions:
Why should I choose your hotel for my next stay?
Why should I book that stay through this channel?
Savvy hoteliers ensure guests can answer the first question across all channels — web, mobile, voice, metasearch, and OTA — while focusing their efforts and investments in answering the second question only on those channels delivering high-value guests.
Look to improve your guests' shopping and booking experience on your own website, and in particular, pay attention to mobile. Many forward-looking hoteliers enjoy significant benefits from mobile, with Starwood, for example, noting that it's seeing mobile booking growth five times greater than Internet booking in the Web's early days. Mobile's staggering growth rates continue to boggle the mind and they show no signs of slowing down anytime soon.
The distribution landscape continues to evolve, but also continues to represent a crucial element of a successful hospitality business. When managed well, OTA's, Web, voice, mobile, and metasearch work together to deliver increased room nights and improved revenues. And when not managed well, you risk leaving money on the table.
Take advantage of the improving economy to think about the role you want OTA's to play in helping you find and acquire the right guests for your property. Pay only for those guests you can't reach yourself, then work to migrate those guests to higher-value channels. Invest in your direct presence, particularly for the increasing number of guests choosing mobile. 
Taking a balanced approach to your hotel's overall distribution enables you to achieve the results you want from the channels you choose. And provides you a great answer for when you're next asked, "how's business these days?"
If you're interested in learning even more about the future of e-commerce and marketing via the social, local, mobile web, register to receive a special report I've produced in conjunction with hotel marketing firm Vizergy, "Digital Hotel Marketing in a Multiscreen World." While it's targeted specifically at hotel and resort marketers, the lessons apply to just about any business. You can get your free copy of the report here.
You may also want to review the tips in my recent presentation Elements of E-commerce: How Digital Storytelling Drives Revenue and Results:
And you might also enjoy some of our past coverage of the social, local, mobile web and what it means for your business, including: