What Target's Online Price Matching Teaches You. And Teaches Your Customers.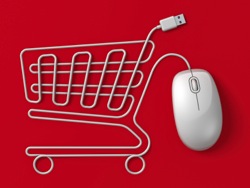 So, the changes mobile's likely to bring in retail have been on my mind a lot lately (probably due to my Biznology Webinar next week: "It's All E-commerce", which you can still register for here). Anyway, given what's on my mind, Larry Dignan's piece on CNet explaining why Target's online price match is unlikely to curb 'showrooming' caught my eye. Money quote:
"Those policies are just too damn complicated and most folks won't bother."
Dignan's right. Most folks won't bother. I used to run my company's best price guarantee and have seen plenty of my clients in the hospitality industry offer the same protections for consumers with little (albeit some) difficulty. Some customers will do this. And that number will likely grow, particularly when they're carrying competitive prices in their pockets. But not "most," to be sure.
In fact, Kevin Hillstrom at MineThatData argues convincingly that "showrooming" isn't the real problem. The real problem is common-sense pricing.
I completely agree. If Target is a dollar more expensive than Amazon (for instance), anyone who checked the price while standing in their local Target (before Target's new price match policy) would probably buy the item at Target without grumbling about the difference. And under the new policy, few consumers are going to find the dollar worth their time to go back to the store within the seven days just to collect their "lost" dollar (of course, many will look to collect if they're going back to the store anyway).
However, what Target is doing with their new policy is ensuring that customers know the correct—or as Kevin would call it, the "common sense"—price for most items they purchase (or at a minimum, all those products above a certain price threshold).
Some industries and segments have seen this shift for years. For instance, in most e-commerce activity, consumers shop between 10-12 sites before making a purchase decision. But in travel—with its myriad distribution channels among brands, suppliers, online travel agencies, and the like—consumers typically shop 17-22 sites before buying.
Why?
Because consumers have learned that if they just keep looking, they'll find a better deal. So much for "common-sense" pricing, eh?
The point is this: Your customers carry the Internet in their pocket. Those numbers continue to grow. And now companies like Target are teaching customers to keep shopping for a better deal (ask Best Buy how that worked out). The net result is that consumers will exhibit increased common sense when it comes to what they'll pay for your products and services.
The question is whether you can depend on your competitors to exhibit equal common sense in what they charge.
What can you do about these changes?
Well, for starters, you can tell the right kind of story about your brand. You can ensure that your customers understand the value of buying from you. (You can also register for next week's webinar where I'll talk about this in more detail. Or contact me to help you with your strategy). And, ultimately, you can avoid running the "race to zero," choosing instead to offer your customers differentiated products and services, ones worth buying and worth buying from you.
---
If you can help those dealing with the after-effects of Hurricane Sandy, please visit the American Red Cross.
Want to make sure your business makes the most of the local, mobile, social web? thinks helps you understand how to grow your business via the web, every day. Get more than just news. Get understanding. Add thinks to your feed reader today.
And while you're at it, don't forget to follow Tim on Twitter.
Tim Peter & Associates helps companies from startups to the Fortune 500 use the web to reach more customers, more effectively every day. Take a look and see how we can help you.
Technorati Tags: 2013 trends, e-marketing, ecommerce, email marketing, strategy, success, E-commerce, e-commerce, E-commerce strategy, ecommerce, m-commerce, marketing, marketing best practices, mobile