Why mobile first matters next year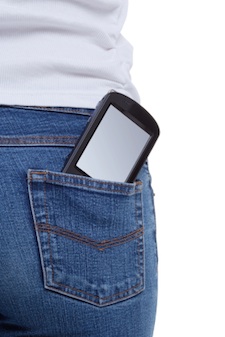 eMarketer offers a fascinating look at making mobile-first a priority as it examines trends for 2013. Key quote:
"Consumers in the US may spend twice as much time today with desktop media as they do with mobile, but time spent with mobile is growing at 14 times the rate of the desktop, suggesting that the two could achieve parity inside a couple of years if both maintain a consistent trajectory." [Emphasis mine]
What makes anyone think the current trajectory will hold?
Note the chart that accompanies eMarketer's post:
Mobile has grown at greater than 45% for the last 4 years and greater than 50% for the last 3. By contrast online growth (and, Heaven knows, I loves me some online growth), has bounced around, up 6.6% 4 years ago, climbing to almost 8% last year, then plummeting to only 3.6% in 2012. What do you think has caused this declining growth? Perhaps the device in your pocket?
This data suggests something I've long suspected: Mobile will soon cannibalize, at least in part, online marketing and e-commerce channel growth — assuming it isn't already. Are you ready? No? Then you just might want to review these tips for your mobile strategy I mentioned yesterday.
---
If you can help those dealing with the after-effects of Hurricane Sandy, please visit the American Red Cross.
Want to make sure your business makes the most of the local, mobile, social web? thinks helps you understand how to grow your business via the web, every day. Get more than just news. Get understanding. Add thinks to your feed reader today.
And while you're at it, don't forget to follow Tim on Twitter.
Tim Peter & Associates helps companies from startups to the Fortune 500 use the web to reach more customers, more effectively every day. Take a look and see how we can help you.
Technorati Tags: E-commerce, e-commerce, E-commerce strategy, ecommerce, m-commerce, marketing, marketing best practices, mobile